Best GPS vehicle tracking apps for Android in 2020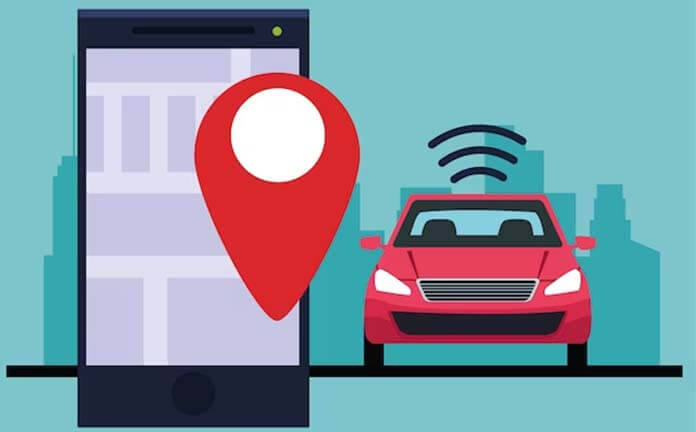 Fleet management has become one of the most integral aspects of several businesses like logistics, packers, movers and several others. An efficient fleet management system can benefit a business in several ways from tracking the vehicles and the time of delivery to fuel usage and speed limits. It is a multi-utility system that benefits not only the business owners but also the drivers and staff. With such a rise in the demand, tracking mobile application development has increased and many companies like MxiCoders are developing fleet vehicle tracking software.
Accessibility on mobiles has become of utmost priority when it comes to fleet management systems.
So let's take a look in some of the best GPS tracking apps for Android as several mobile app development companies are into the fray now.
Teletrac Navman Mobile: Teletrac Navman Director Mobile is one of the best apps that is available on Android. The app provides insights into where the assets and vehicles are, their status and allow easy communication between the user and the workforce in a cost-effective way. The app provides fleet intelligence to track and manage the fleet on the go. The key features of the Teletrac Navman Mobile App are:
Real-time location tracking to keep track of a vehicle at all times, enabling deliveries on time. Apart from this, routes, fuel usage, and even speed can be observed and monitored.
Query to get all the statistics instantly about the status of a vehicle.
Messaging to enable easy communication with multiple vehicle operators.
Routing which gives managers the ability to instantly send destinations and navigation instructions.
 Contigo GPS fleet Tracker: Contigo has done tracking and delivery application development for mobiles. Using the Contigo GPS fleet tracker you can conveniently use your Android device to manage your fleet. It provides the option to see vehicles in groups or all the vehicles together on a single map. Zooming in on the vehicle shows the details like run time, idle time, speed and other details. The easy design and user interface has increased the popularity of this app.
MyCarTracks: The simple mobile is one of the largely used apps today due to its simplicity and affordability. It helps you to track your employees, vehicles, drivers and monitor the trips as well. It has a very useful Auto Start feature which helps users to save battery. It records the tracks for the whole day even if you aren't constantly looking into it. Users do not need to separately install a GPS in a vehicle and the smartphone of the driver is enough although it can be troublesome at times. But overall it is very cost-efficient. You can get reports and all the data is stored in the cloud. It allows users to watch the fleet in real-time and hence allows them to dispatch the nearest vehicles to the clients in a very less amount of time.
TSO Fleet Pro: A great mobile app to track vehicles for TSO mobile customers. The app gives a list of all units and gives you the option to choose the vehicles you want to track. TSO has worked towards custom GPS tracking software development and driver mobile apps for vehicle tracking. It allows users to access and get all the up to date information and also view historical locations by selecting the required date range. Having Garmin devices enables you to chat and send messages using the app as well.
Fleet 101 K2 Mobile: Customers using the Fleet 101 transportation management system have the Fleet 101 K2 mobile app now to improve your freight and delivery business. They are one of the biggest freight management software development companies and their Android app is easy to use and is highly functional. More than just any fleet tracking system, it can also submit proof of delivery signatures, create damage reports with images, send GPS positions to dispatchers, see shipment address on maps and a lot of other features to bring efficient fleet management and complete shipping marketplace solutions on your fingertips.
MiX Fleet Mobile: Available to the users of MiX Telematics' FM Web customers, this app lets you track all your vehicles on a single map. The maps have three views: satellite, street, and hybrid. Reverse geolocation feature is also available apart from all the regular features of a fleet management mobile app. The server response time for this app is very fast and hence is going to be more useful in 2020.
Read More: https://www.mxicoders.com/essential-functions-and-features-of-gps-based-vehicle-tracking-system/
A lot of mobile app development companies and logistics software development companies are constantly working to bring more enhanced and futuristic mobile apps to suit your needs in 2020 and the coming future.