How to Convert Wrapped Luna to Luna (Comprehensive Guide)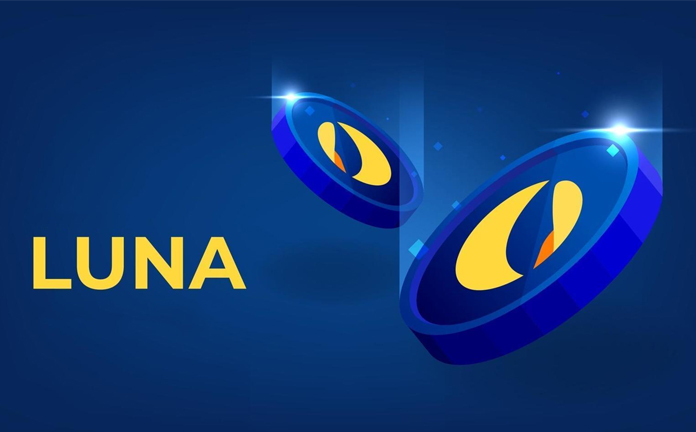 If you're a cryptocurrency enthusiast, you've probably heard of Wrapped Luna (WLUNA), which is simply a tokenized version of Luna, built on the Ethereum blockchain.
Over time, the popularity of the Luna blockchain has surged, making it essential for traders and investment enthusiasts alike. Although WLUNA is an excellent investment opportunity, it's not as versatile as true Luna, making it less attractive for some traders.
However, there is a solution to this – converting WLUNA to Luna gives you access to all the benefits of the official Luna token, without sacrificing the security or liquidity of WLUNA.
In this guide, we will dive deep into how you can convert Wrapped Luna to Luna and ultimately make smarter investment choices.
How to Convert Wrapped Luna to Luna?
Here's a step-by-step guide on how to convert Wrapped Luna to Luna –
Step 1 – Choose a Reputable Exchange
Ensure that the exchange you choose is trustworthy and secure. Research the exchange to ensure that it has a good track record, offers competitive rates, and provides adequate customer support.
Step 2 – Create an Account
Once you have selected a suitable exchange, create an account on it. Provide your personal details, and verify your identity. You may need to provide documents such as your ID card, driver's license, or passport to complete the verification process.
Step 3 – Deposit Wrapped Luna on the Exchange
After your account is set up and verified, you can deposit Wrapped Luna on the exchange.
To do this, navigate to the 'Deposit' or 'Wallet' section of the exchange, and select Wrapped Luna from the available coins.
Copy the deposit address provided by the exchange and send your Wrapped Luna to it.
Step 4 – Exchange Wrapped Luna for Luna
Once your Wrapped Luna is deposited to your exchange wallet, navigate to the 'Trade' or 'Buy/Sell' section of the exchange.
Select the Wrapped Luna/Luna trading pair, and specify the amount of Wrapped Luna you want to convert to Luna.
You may have to pay a trading fee, which may vary depending on the exchange you're using.
Step 5 – Withdraw Luna to your Personal Wallet
After exchanging Wrapped Luna for Luna, you can withdraw your Luna to your personal wallet.
Navigate to the 'Withdrawal' or 'Wallet' section of the exchange, and select Luna as the currency to withdraw.
Enter your Luna wallet address and specify the amount of Luna you want to withdraw.
The exchange may charge a withdrawal fee, which varies depending on the exchange.
Step 6 – Confirm the Transaction
Once you've confirmed the withdrawal details, the exchange will usually send you an email to confirm your request. Follow the instructions to confirm the transaction.
Note: The steps outlined above are general and may vary depending on the specific exchange you're using. Always ensure that you're following the exchange's guidelines and best practices when transacting on it to avoid any issues.
Benefits of Converting Wrapped Luna to Luna
There are several benefits to converting wrapped Luna to Luna, including:
Lower Transaction Fees: Converting wrapped Luna to Luna eliminates the need to pay additional fees for trading wrapped Luna. This can lower transaction costs, particularly for large transactions.
More Liquidity: The conversion process increases the liquidity of the native Luna token, making it easier to trade and exchange on various platforms.
Reduced Risk: Wrapped Luna is an ERC-20 token on the Ethereum network, which increases the risk of network congestion, hacking, or other vulnerabilities. Converting wrapped Luna to Luna reduces these risks as Luna is a native token on the Cosmos network.
Access to Cosmos Ecosystem: Converting to Luna enables access to the broader Cosmos ecosystem, which includes various decentralized applications, financial services, and other blockchain projects.
Easier Staking and Governance: Luna token holders have more governance rights over the Cosmos ecosystem compared to wrapped Luna holders. Converting allows users to participate in network governance and staking activities to earn rewards.
Overall, converting wrapped Luna to Luna can provide various benefits, including lower transaction fees and increased liquidity, access to broader ecosystem, and a reduced risk profile. For more information, contact MXICoders, a leading crypto wallet development company.