Defi Apps Transforming Traditional Finance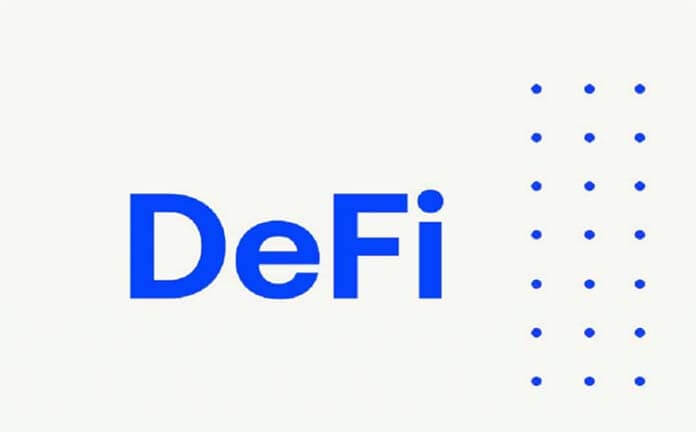 Will Defi Apps Reinvent Traditional Finance? The Defi apps are the applications that are present on the blockchain platforms to clone the traditional finance system. The traditional centralized authorities are not present. Of course, it is too early to conclude that Defi will completely transform the traditional finance systems. But the growing grounds of Defi are quite visible.
Nowadays, customers are more inclined towards digital finances than traditional ones. The sole reason for these activities is the seamless performance of the Defi apps. Therefore, companies must adapt to the changes to better serve their customers.
How is traditional finance being replaced?
Defi apps allow companies to define their employees' salaries in real-time.
No central authority exists so customers can borrow, lend, or pay money without revealing their identities.
There are many more facilities provided by Defi which can prove to be a complete package of replacement for traditional finance.
These Defi apps build on blockchain platforms like Ethereum, Solana, etc., which also gives blockchain facilities. Blockchain facilities include transparency, high security, etc.
Why Defi?
TRUST, POWER, AND TRANSPARENCY!
More and more customers want a decentralized system for better security and transparency. As blockchain platforms back up the Defi apps, it has given users opportunities for future developments.
Hence, companies are now switching toward the digitalization of finances. The Defi applications are very easy to merge with other Defi apps. This makes a more flexible system for customers as well as businesses.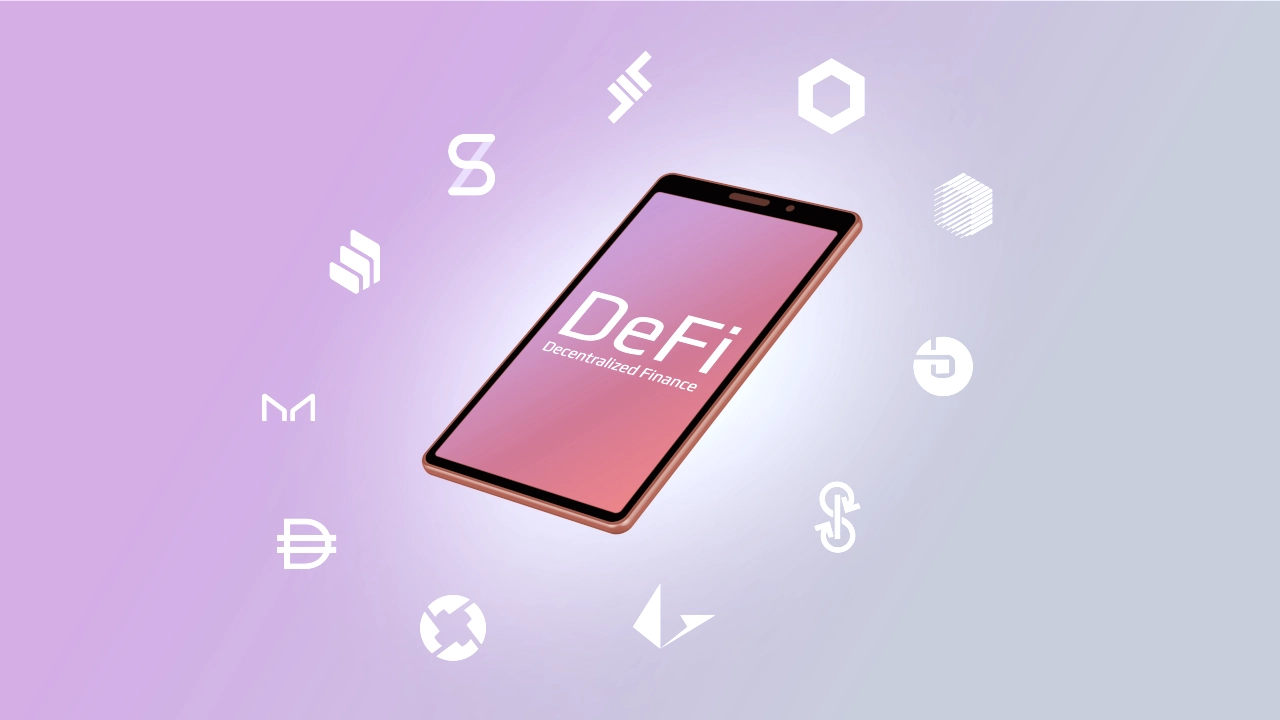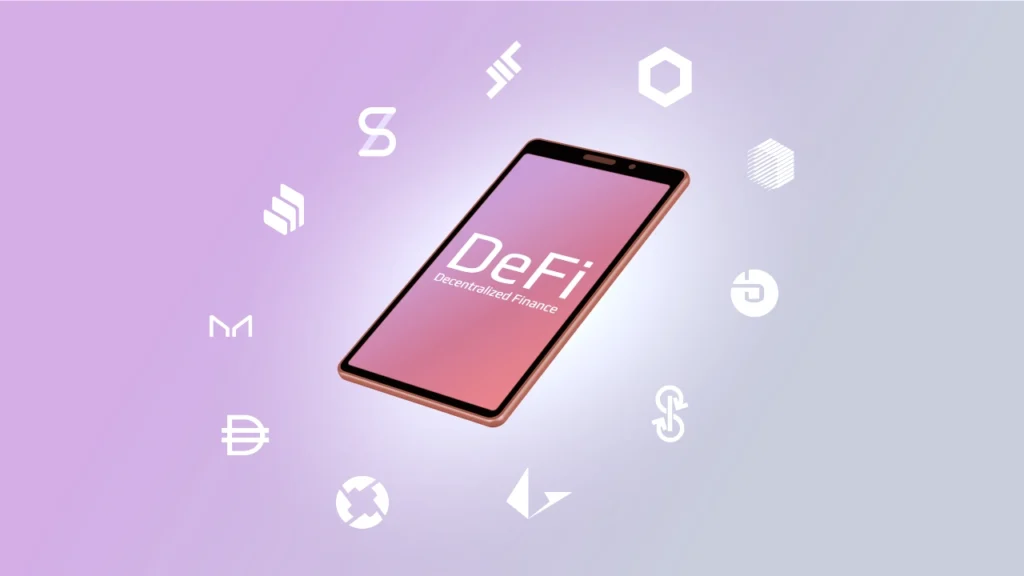 Let us investigate how Defi benefits you and your companies as well
Transparency – One of the most interesting advantages of Defi applications is transparency. These build trust amongst the users with a seamless transaction process. Additionally, the businesses also benefit.  Be it the transfer of funds or the elimination of the central authority, transparency is more at a higher level.
Faster transactions – As no central authority is present, the transaction process is much faster with high security.  Using the Defi apps for your businesses, a smooth financial experience will be noticed. The Defi app feature is extremely easy to handle as well as install. Hence, it is extremely beneficial for businesses involved in frequent transaction processes.
Flexibility – The freedom to personalize their payment system is one of the advantages of Defi technology. A payment system can be built to meet the requirements of specific countries or customer groups. This flexibility allows companies to build a sophisticated payment system. Companies may speed up complicated processes and automate them with this approach. Because most companies are operating with restricted assets and manpower, we can assist with automating complex and recurrent tasks. With Defi, vendors, procurement companies, and partners may protect their information more effectively than with traditional banking.
Interoperability – With composable software stacks, Ethereum ensures that Defi protocols and applications are built to complement and interoperate with one another. Developers and businesses can utilize existing protocols, customize interfaces, and integrate third-party applications to build Defi applications and protocols.
Programmability –smart contracts in blockchain technology have the power to automate the execution process and enable the making of digital assets.
Improved tokenization – Businesses accumulate large amounts of data and sensitive information as they age, and at some point, it becomes challenging to organize them. Using tokenization, companies can securely store their business data in a decentralized manner. Tokenization takes the encryption process one step further and distributes encrypted data nodes on a decentralized network. Because attackers cannot counterfeit or modify the data, it is impossible to forge or corrupt it using blockchain solutions.
But the Pros have their Cons
The process is not so simple to understand as well as to install it. Hence, it can be time-consuming.
As there is no clear legal framework for the Defi apps, the users trust less than traditional finance. Additionally, hackers can hack the system easily.
Due to low liquidity, the fees are high.
The transaction process is also slow which causes issues in scalability. The Defi takes only around 15 transactions per second while the traditional banks can make up to thousands. Thus, hindrance in performance increases to a considerable level.
The blockchain-based Defi technology is still in the completion process, hence there is a lot of uncertainty among the users.
There are very few people who know blockchain-based Defi apps and the process. Hence, the competition for blockchain platforms cannot be compared with that of non-blockchain-based platforms.
How can traditional banks collab with Defi?
The banks were earlier, not so sure about investments in blockchain-related platforms. But, since the pandemic, more banks have been investing in crypto and other blockchain-related financial institutions. They have already started to upgrade their traditional services to digital ones.
Banks should change the internal compliance process to connect their banking services. Today, the Z-generation knows how to invest in unconventional ways. Therefore, traditional banks should offer services to invest in cryptocurrencies.
Wrapping up.
It will not be too long before traditional banks will realize the need for replacement with open-source Defi blockchain technology. The change will be required to replace the long, tiring process with a more transparent and secure way of payments.
Currently, trading and lending companies have already started using blockchain-based tokenization as well as decentralized protocols. The democratization of the access is present irrespective of anyone using it.
Hence, concluding, traditional bankers becoming more familiar with blockchain-based Defi apps, will surely improve the economy digitally. There will surely be a lot of breakers before it sets high. But, once this innovative technology curbs in, traditional finances should be able to replace themselves with a complete digital mode of finances.
References : https://bfsi.economictimes.indiatimes.com/news/fintech/what-is-defi-how-it-works-and-its-future/92771401