Do Online Fintech Courses Help with Entering the FinTech Industry?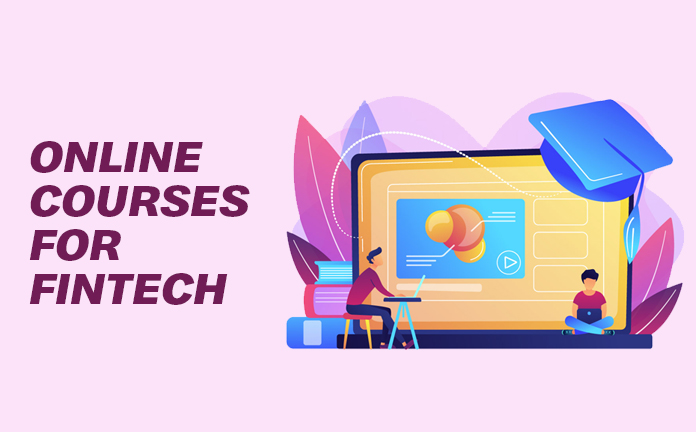 The fintech industry is growing by leaps and bounds. According to explodingtopics.com, the global fintech market was worth more than $105.41 billion in 2021, and is expected to grow to more than $165.17 billionin 2023.
There are many exciting opportunities for professionals with a background in finance, computer science, and software engineering. However, it can be difficult to break into the industry.
In this blog post, we'll explore online fintech courses and whether they can help.
What an Online FinTech Course can do for you?
A fintech course can help you gain knowledge of the new terms, as well as help you learn everything there is to know regarding the financial world and help to get a high paying job.
Technology is advancing rapidly, and the same can be said for the financial world. With new products and services come new terms, and the financial world is no exception.
Fintech is the abbreviation of Financial Technology, which is the term used to describe the advancement of technology when it comes to finances.
A course such as this can be beneficial for the financial industry, as well as for professionals that work in finance. The financial world is changing, so learning everything there is to know about a fintech course can be beneficial for those who are interested in entering this dynamic field.
How an Online FinTech Course can Help Prepare you for the FinTech Industry?
If you're interested in pursuing a career in the fintech industry, now is a great time to take an online fintech course. These courses offer a comprehensive overview of the fintech industry, and they teach you the skills you need to be successful in this rapidly growing field.
Fintech courses teach you how to design and build financial products, how to manage and invest your money, and how to access and use financial services. By completing a fintech course, you'll be well-equipped to pursue a career in the fintech industry.
Taking a fintech course will give you a competitive edge in the job market. Companies hiring for fintech roles are looking for applicants with knowledge of the industry, as well as practical skills. A fintech course will give you the knowledge and experience you need to stand out from other applicants.
The Opportunities Available in the Fintech Industry
Fintech is a fusion of finance, technology and banking. It is a revolutionary concept that is redefining the way financial services work. Fintech courses offer an opportunity to break into this booming industry and make a career in it.
Fintech is the process of using advanced technologies, such as Artificial Intelligence, Big Data, machine learning and analytics, to bring efficiency to the financial sector. The services it provides include digital banking, lending, asset management, insurance and more.
How to Land a Job in the Fintech Industry?
The fintech industry encompasses a wide range of financial services. This industry is becoming increasingly popular, and many individuals are getting jobs in the industry.
If you're looking to get a job in the fintech industry, there are several things to keep in mind.
First, spend some time looking into the type of position you want. Some areas of fintech are very competitive, and getting a foot in the door can be challenging, so make sure you know what positions are available.
If you need experience to get into the industry, consider starting your own business and gain experience that way. This will give you a leg up on the competition, and you can start networking right away.
Once you've established yourself, you can start looking for jobs. Keep your resume updated, attend job fairs, and join groups to help you find a job. Once you have a job, keep your resume updated and networks open, as you never know what opportunities may come along.
Conclusion
We hope this post will be helpful to you to get the job in Fintech industry. Once  you complete the Fintech course, feel free to get in touch for a job in FinTech industry. MXICoders.com is a leading agency in Fintech industry.