How AI and data analytics can transform the real estate business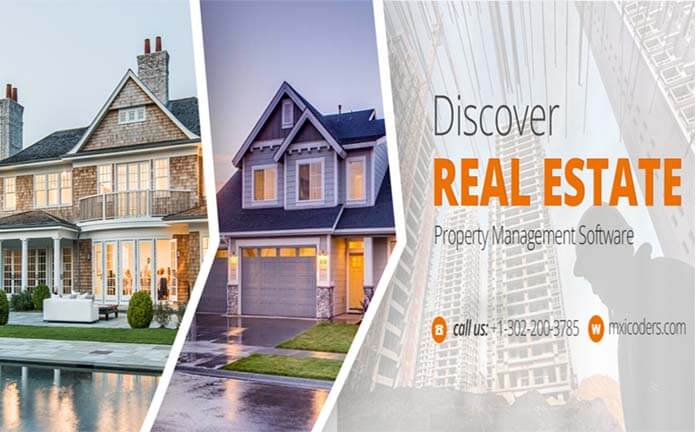 Introduction
Artificial intelligence and data analytics are changing the way we look at things. And is impacting most businesses in a major way. It is already a data-driven world to some extent. And even if not, it will soon be. Data and utilizing the data is key for any business to thrive and make decisions and strategies accordingly. AI is doing most of the data-related operations and making things a lot easier for analysts and scientists. Like most other industries, AI and data analytics can help the real estate business largely as well. The real estate business is not just about locations and properties. It involves numerous data about the buyers, sellers, finances, preferences, and a lot more. And thanks to analytics and AI this is all easy now. Most property management software companies and real estate CRM software make use of analytics involving AI.

Let's take a look at some of the benefits AI and data analytics offer to the real estate industry:
Recommendations: It can often turn out to be difficult for agents to find the right properties for the right customers. But, AI and data analytics can help with this greatly. By using the collected data, the larger the better, AI helps in finding the right set of properties for customers. Also,  Real estate websites for agents use this feature a lot. The AI can come across data in many ways and eventually come up with the most suitable properties using its algorithms. Thus, This saves a lot of time and helps realtors who are struggling to find the right place. The recommendations are dependable and give great results.
Availability: Unlike manual effort, an AI can work all the time. It can help people all the time according to their convenience. Chatbots help communicates with customers by automating conversations. And leads to building healthy relationships. Dependable and available at all times, AI can increase customers and improve relations as well, in the absence of humans.
Useful predictions: AI can make very meaningful predictions that involve customer priority with the data provided to it. It can predict things like the prices of specific areas based on geographical location and future and upcoming development or changes that the area may go through. It can predict areas where crimes and thefts are more as it is a very important aspect when it comes to buying or renting a property. Various other useful predictions are also made by AI. The larger the data, the better the results.
Automation: There is numerous nitty-gritty when it comes to dealing with property. The realtors and agents need to scan and verify a lot of documents for various purposes. Hence, This can be time-consuming. This is true even for the ones renting or buying or selling properties. But,  All these can be easily handled by AI. Artificial intelligence can be used to automate these jobs.
Virtual tours: People often find it difficult to manage time to go and see the properties. Thanks to AI and virtual reality, people can now take a

virtual tour

of their homes. The virtual walk gives a much better idea than pictures and saves a lot of time as well. More and more real estate website development services are trying to implement virtual tours to provide ease and convenience to customers.
Disaster management: Disaster management is a key aspect when it comes to real estate. Prior knowledge of building statistics helps in planning properly and avoids damage. Here again, data analytics and AI combines perfectly to deliver optimum solutions.
Advanced filters: Advanced filters on property rental software and real estate platform mobile applications supported by AI helps customers in looking for exactly what they want.
Sales growth: Combining data and AI, real estate agents and companies can get a better idea of what the customers need and want. This, in turn, helps in delivering better and improving sales.
Conclusion

These are just a few of the many benefits that data analytics and AI can provide to the real estate industry. More and more real estate website development services and real estate apps are implementing AI and analytics to make things smoother. Artificial and data analytics is indeed the future and it is already reflecting that.