How does Payment Gateway Work?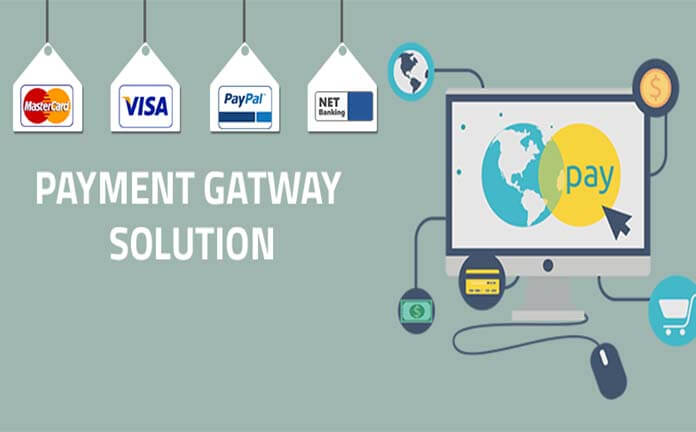 Nowadays there is an upcoming demand for cashless transactions for online or offline purchasing. By end of 2018, it is expected that e-commerce sales would reach up to a high level of 2.8 trillion USD.
The demand for online shopping and making transaction will be necessary for new and old e-commerce websites to attract customers. Websites need to be kept in mind for efficiency and security for customers due to which the need for Payment Gateways would increase. Online Payment Gateway Solutions is a simple and secure payment portal.
If you are a merchant or a customer, it is necessary for you to know about Payment Gateway.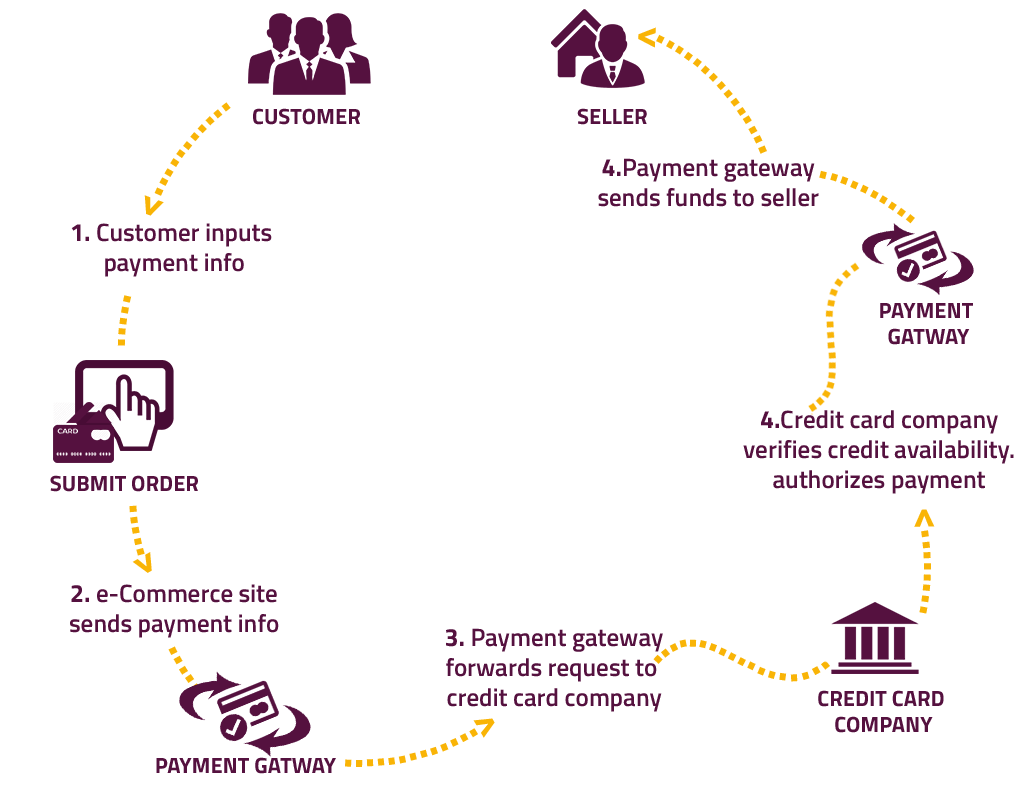 Payment Gateway Solutions in Simple Terms:
Are you not from technical background? Do you find it difficult to understand technical terms well?
We are here to tell you in a simple way about Online Payment Gateway Solutions.
It is a mode where you can verify your customer details securely and assure if the person is having enough fund in their account for making payment.

It is a merchant service beneficial for e-commerce service provider that authorises the credit card details of the customer before making direct payment procedures.

It is a very helpful tool for e-business sites, online retailers and others.

It facilitates a customer for ordering or making payment by an online transaction. This process is done anonymously.
Payment security plays a vital role when making orders to avoid problems usually a customer or merchant suffers. It is a third party acting between merchants and customers to accept money safely from customers and add into the merchant's account.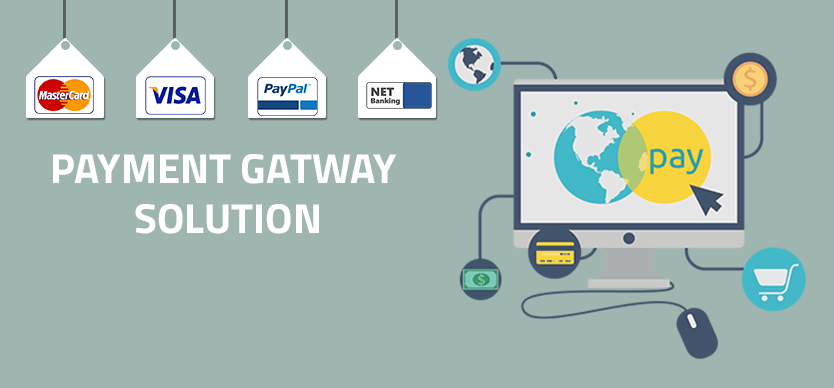 Working of Payment Gateway Solutions
Many of you must be questioning is this safe? Would our information be sent to any other third party? Would there be any fraud or cheat?
We give you answers for all this.
Yes, it is safe, the role of payment gateway is to encrypt the sensitive information like credit card number, your name, and other things. With Online Payment Gateway Solutions, there is safety maintained between retailer and merchant. There is no information passed to any other party.
We explain to you how the site works and accepts the payment
Primarily a customer visit to a shopping website, place the order and at the time of checkout, there is a list of an option of payment modes.

Merchant securely passes out the information to the payment gateway which acts between a customer and merchant. It works on SSL encryption method.

The work of payment gateway starts by passing the transaction detail from merchant to the issuing bank for its authorization. The bank checks if the customer has enough funds available.

The merchant receives the message if the payment is accepted or declined by the bank.

If the payment is accepted, the bank pays the money to the merchant. Usually, within a day or two the money is transferred.
Payment Gateway Solutions plays an essential role for merchants and gives benefits such as a virtual terminal. A virtual terminal is helpful for receiving payments on the offline outlets. There are many gateway options available for a secure mode of payment.
Online Payment Gateway Solutions
• Braintree
• Sage Pay
• Payment Express
• Trust Commerce
• Authorize.net
Funds for Payment Gateway
Let us understand these Payment Gateways function gets its revenue.
1. TDR – All those transactions which are successfully passed through the payment gateway infrastructure, it is charged with a processing fee known as Transaction Discount Rate. The TDR is different on the modes of payment used by a customer, like credit cards, debit cards, Internet Banking, Paytm, Amazon Pay. There are some Payment Gateways provides you a monthly fee for using apart from TDR. This is suitable for business who have a higher number of transactions.
2. International transaction – There are higher charges on transactions that count on different currencies.
3. Maintenance and support costs – Payment Gateways Solutions implies annual maintenance costs, technical support cost to the business companies.
4. Setup Fees – Opening a payment account includes set up fees that are different from one gateway to another.
5. Insta Pay – There are some gateways that provide an option of paying offline retailers. The payment is collected by credit card/ debit card or any other payment options. There is a link provided to the buyer through an SMS or by an Email that gives the option to pay at a click.
Opening an magento e-commerce website and registering it is necessary. Many Payment Gateway sites ask for your merchant account. A traders account is like a bond between the Payment Gateway company and the retailer. Usually, it takes 3-4 weeks for verification and set up a merchant account. There are some websites which provide you access without the merchant account.
Payment Gateways Solutions accept mostly all card including VISA, MasterCard and American Express. Paytm, Amazon Pay, PayPal is popular online sources of payments and supported by Payment Gateway. Some Payment Gateway sources are partnered with banks. Large Banks have high classes sophisticated mode of payment gateway system that is provided to their customer.
Also Read – Crypto Payment Gateway Solutions: Detailed Analysis
Benefits of Payment Gateway Solutions
Nowadays Government and many companies have enabled paying online for transactions. Due to this plastic money has shown great increment in it. People are using mostly credit cards and debit cards for online transaction and bills.
It accepts all type of Credit cards and debit cards due to which paying online has become easier and safer.

Bill Payment or business to business transaction, e-commerce processing all this can be done with Online Payment Gateway Solutions. Banks facilitate of sending amount back and forth electronically with the help of Automated Clearing House system.

Customers get a receipt of their bills in their inbox. Also, there is a message generated for payment successful made.

Payment Gateway matches PCI DSS standard. The data of the customer is kept secured and protected.

Each transaction fees in minimal depend on the transaction and provider.
When the world is going cashless and the use of plastic money has been increased, this is the best option used by many MNC's and small merchants.