How tracking mobile app will change the way you think about everything?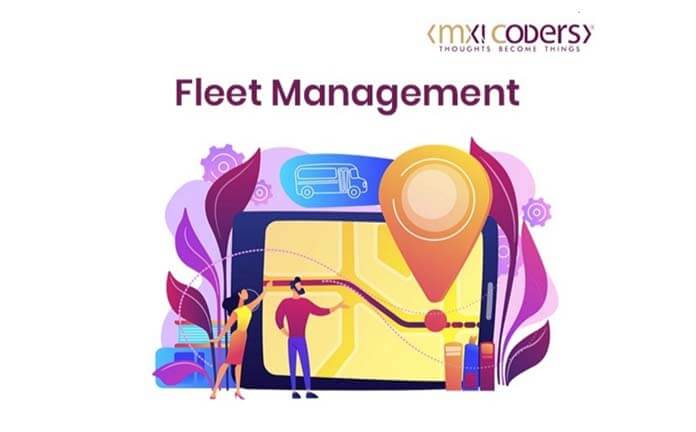 Tracking mobile apps have changed the world. With the help of tracking apps, business owners have been able to get a better and organized structure than ever before. Mobile tracking apps provide excellent surveillance and monitoring of different objects and items that you might be dealing with. A tracking mobile app has helped a lot in logistics software development and enhanced businesses to a whole new level. If you have a transportation business, then you must be dealing with a lot of trucks . And also other vehicles which use to deliver different items. So a mobile app tracker will help you keep a note of all the vehicles under you and monitor them.
What are the benefits of mobile app tracking?
Here are the different benefits of using mobile app tracking in your business –
24×7 monitoring – When you use a fleet vehicle tracking app, it will help you to track your vehicles in the most efficient manner throughout the day. Transportation business does not have any fixed working time. It can be at any time of the day. So using such software will allow you to get 24×7 monitoring effortlessly. Regardless of wherever your trucks are and whenever you want to, you can easily track them.
Cost-effective option – When you subscribe to a particular mobile tracking app package, it does not mean that it is applicable for the only users. With a single app package, you will be able to use the feature of the tracker in multiple vehicles. Therefore it is a much cost-effective method that will help you monitor all the trucks that your business uses.
Keep track of your drivers – Using employee tracking software mobile apps will allow you to track the overall performance and efficiency of the workers in your organization as well. Apart from tracking where your trucks are, it is vital that you keep a close eye on your drivers as well. These apps help you to monitor your employees and check if they are working hard or spending time in leisure.
Efficient analytical data – The fleet vehicle tracking app allows you to get hold of important information regarding the hours of vehicle is running. And also, the number of working hours of the driver, how the amount of resting time, etc. By analyzing all these important data it will be easier for you to understand how to improve your organization. And it's structure in the long run. Mobile tracking apps automatically store all these valuable data in a log.
Easy to install – It does not require a huge amount of knowledge to install and use an application on a mobile phone. It is much easier than fixing a tracker device on your trucks. It will be much easier for your employees to control and manage the device all the time. Hence, you will be able to monitor them very easily.
Private access to the data – These tracking apps encrypt with passwords and pattern locks. Therefore it makes the app safe and secure from others who would want to interfere with the data that it has recorded. Without the correct code, it is not possible to access the data that stores in this app. And thus making it excellent for private use all the time.
CONCLUSION
So here are the top ways in which a mobile app tracker can change your business and what you think about your employees. The use of these apps will show you which employee is working hard and who is not. It is the most cost-effective way to get a fantastic insight into your business. These apps also help you understand the aspects that can improve the overall performance of your employees . And business as well.