India Budget 2022 with Digital Currency and Tax Guidelines on Cryptocurrency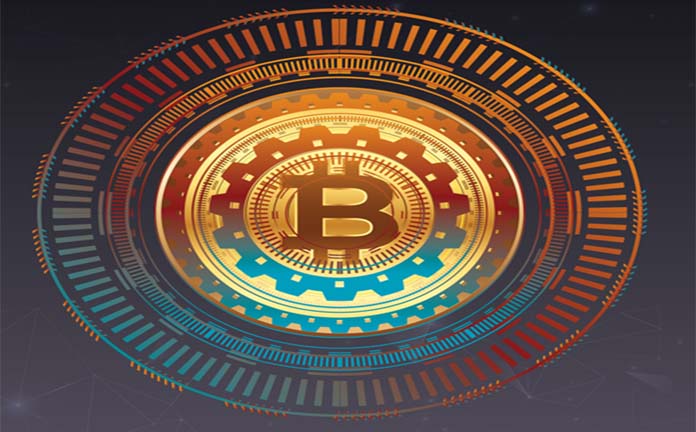 The wait is finally over and India Budget 2022 is out. In her magnificent speech, the honorable Finance Minister Nirmala Sitharaman announced many schemes and rules. If you're a cryptocurrency fanatic and are willing or currently investing in cryptocurrency then the budget has something interesting to offer you.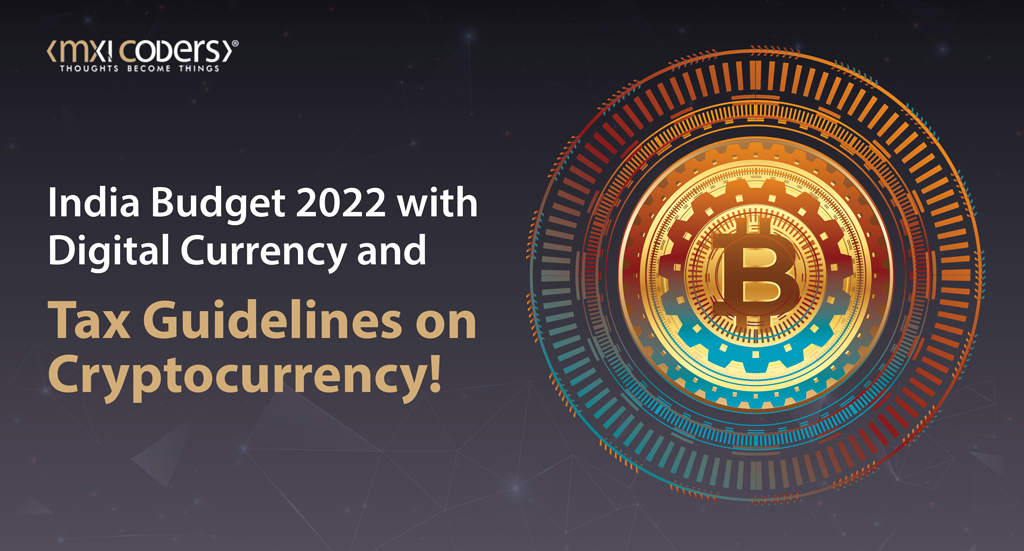 In this post, we throw light on all the key pointers of the Union Budget of 2022 for cryptocurrency users. Also, a few related FAQs are answered for better clarity. 
What Is the Difference Between Cryptocurrencies And Blockchain?
Before digging any further, let's understand these two most commonly used terms as without having clarity on this front, wise cryptocurrency investment is not possible. So, let's begin. 
Cryptocurrency or crypto assets are not legal tender and can't be used for transactions like buying or selling goods. It is a highly unregulated digital currency having no control of any third party.   
At best, you can use it for investment sake just as you buy digital/physical gold, SIP, stocks, or other investment items. The cryptocurrency price is subject to market conditions and are keep on changing with time. 
On the other hand, blockchain is the decentralized and digitized ledger handling the responsibility to log all the virtual transactions. The transactions recorded by blockchain are arranged in chronological order. On the technology front, blockchain is the mathematical structure storing the transaction details in a highly secured manner.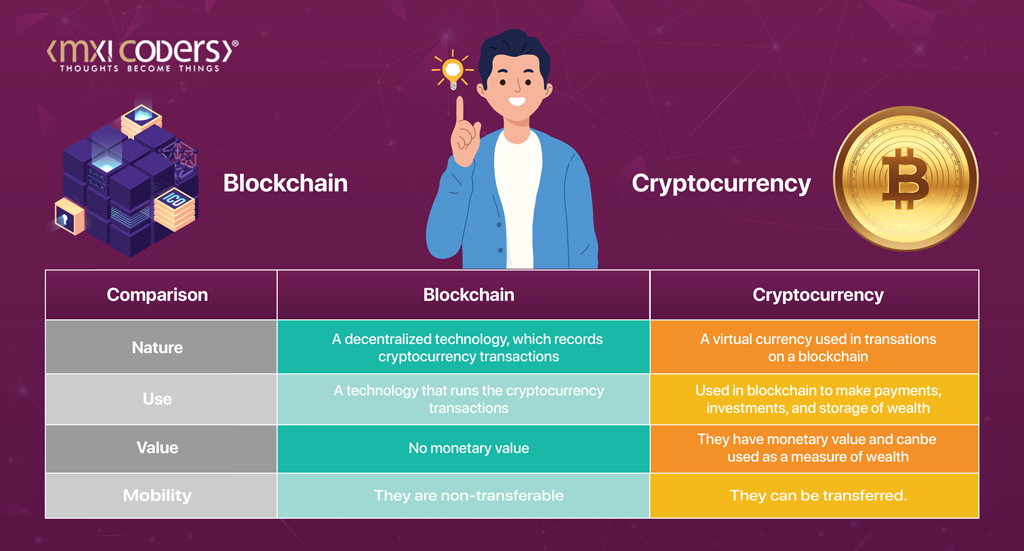 Is Government In Favor Of Blockchain or Cryptocurrencies?
The Indian government has not a very favorable attitude towards cryptocurrency in the beginning as the currency was unregulated, kept the transaction and owner detail hidden, and was likely to promote illegal money laundering. 
However, when it comes to cryptocurrency, the Indian government is a bit lenient and is all set to build a highly comprehensive blockchain ecosystem. The policy formers have identified the potential of this technology and are making efforts to bring this technology into the mainstream.  
Even in the India Budget 2022, the government announced that government doesn't mind going the extra mile to build a feature-rich blockchain ecosystem having a focus on designing/developing the special regulatory guidelines and promoting extensive research. 
Furthermore, the government also made it clear that Bitcoin, Dogecoin, Ethereum, and other cryptocurrencies can also be used in India only when the investments are adhering to best practices. The policy implementation should be done on the sale, trade, and usage of cryptocurrencies. 
Also, a crypto bill is in making and will decide the future of cryptocurrency in India.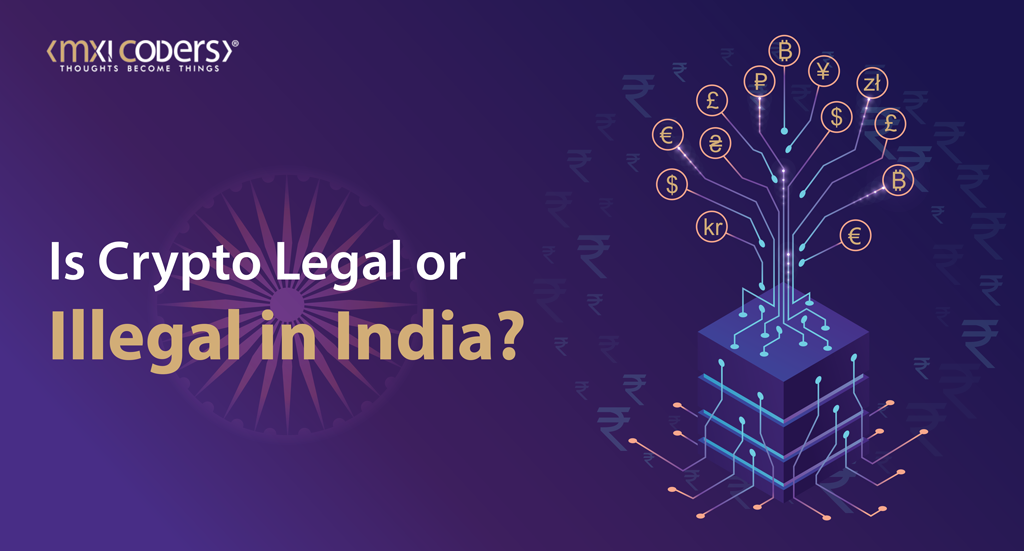 India Budget 2022: Is Crypto Legal or Illegal?
It depends on what kind of usage you expect from cryptocurrency. If you're planning to invest in cryptocurrency then you're free and not legally bound. Investing in cryptocurrency was never banned but transaction usage of cryptocurrency is. You can't use cryptocurrency to make online/offline payments.   
Even if you're investing in cryptocurrencies in India, certain implications are there. For instance, it's wise to invest in cryptocurrency at a maximum of five percent. The risk involved is on the higher side. Hence, it's wise to weigh down them before starting. 
As per the recent cryptocurrency law, get ready to pay a 30% tax on the profit earned through cryptocurrency investment. 
Despite all the risks and regulations, cryptocurrency managed to make its way to the heart and minds of Indians as there are around 100 million cryptocurrency investors alone from India. 
Taxes Slabs for Cryptocurrencies Holders and Traders
At present, there is on standard tax slab for cryptocurrency holders and traders and it's a 30% tax payment on the total net profit earned. Such earning will also lead to a 1 percent tax deducted at source (TDS). 
This is applicable to all self-owned and gifted cryptocurrency assets. 
#ReduceCryptoTax is Trending
Since the announcement, #ReduceCryptoTax is trending on Twitter as more and more cryptocurrency investors are imposing such high tax implications. In fact, post the announcement, there is an instant 5.04% dip in the Bitcoin price within 24 hours.
Read More: Best Blockchain Projects in 2022
Decentralized Cryptocurrency Exchanges to Hold Digital Assets without Revealing KYC and PAN Details
Cryptocurrency investors who don't want to get dragged into KYC verification for beginning the investment journey must consider using decentralized cryptocurrencies. Such exchanges enable future investors to continue with their investments without revealing personal details. 
The entire process becomes seamless and this is what is making decentralized cryptocurrency exchanges gain the moment. Even though no KYC is done, end-user security is not at all compromised. Almost, all sorts of leading cryptocurrencies are offered via these exchanges. With the launch of decentralized cryptocurrency exchanges, cryptocurrency investment has become easier than ever.  
 For innovators, it is the right time to go for cryptocurrency exchange platform development.