Is Coinbase Wallet Compatible with Walletconnect?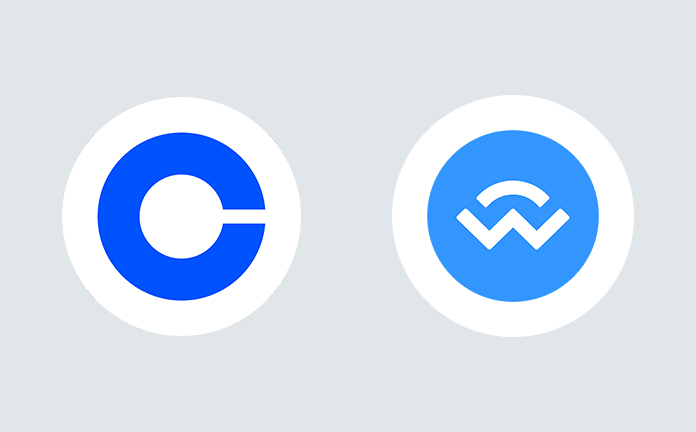 Are you ready to take control of your digital assets and make the most of the decentralized finance revolution? It's time to connect your Coinbase Wallet to WalletConnect and get ready to join the fast-paced world of decentralized finance (DeFi).
With this powerful combination of two leading blockchain technologies, you can securely and easily access all your favorite DeFi applications and protocols, and take your financial future into your own hands.
Whether you're an experienced crypto trader or a newcomer to this exciting industry, this blog post will provide you with everything you need to know about how to connect Coinbase Wallet and WalletConnect, and start exploring the limitless possibilities of DeFi.
So, get ready to take your cryptocurrency journey to new heights, and let's dive right in!
Is Coinbase Wallet Compatible with Walletconnect?
Yes, Coinbase Wallet is compatible with WalletConnect. WalletConnect is an open-source protocol for connecting decentralized applications to mobile wallets.
Coinbase Wallet, a non-custodial wallet that allows users to store, manage, and interact with their cryptocurrency, has integrated WalletConnect to enable users to connect their wallet to a range of decentralized applications such as Uniswap, Compound, and Yearn Finance, among others.
With this integration, Coinbase Wallet users can securely and easily connect to these dApps by scanning a QR code using their mobile wallet.
The Coinbase Wallet also provides users with a trusted and secure way to manage their private keys, ensuring that their funds remain safe and secure at all times.
List of Wallets which are supported by WalletConnect
WalletConnect supports a wide variety of wallets on different platforms.
Here are some examples:
MetaMask
Trust Wallet
MyEtherWallet
Gnosis Safe
Argent
Coinbase Wallet
imToken
ONTO
Rainbow Wallet
Frontier
Portis
Fortmatic
Bitpie
HB Wallet
Math Wallet
TokenPocket
Happy Wallet
Note: This list is not exhaustive, and there may be other wallets supported by WalletConnect not listed here.
What are the uses of WalletConnect?
WalletConnect is an open-source protocol that enables secure communication between decentralized applications (dApps) and cryptocurrency wallets. It has several uses, including:
1. Easy and Secure Authentication – WalletConnect allows users to authenticate and access their crypto wallets securely without having to manually enter login credentials.
2. Seamless Integration with Dapps – With walletconnect, users can seamlessly connect their chosen wallet with any dApp without needing to switch to a different platform.
3. Decentralized Trading – WalletConnect allows for decentralized trading and exchange of cryptocurrencies, while ensuring the safety of user funds and private keys.
4. Accessibility – WalletConnect allows users to access their wallets from anywhere, using any device that supports the protocol.
5. Cross-Chain Compatibility – WalletConnect is compatible with various blockchains, including Ethereum, Binance Smart Chain, and Polygon.
Also Read – Does Coinbase Support ERC20, TRC20, BEP20 Tokens?
Conclusion
As technology advances, so too does the way in which we access and use our digital assets. Coinbase Wallet and WalletConnect are two innovative tools that offer unique ways to connect with the blockchain world.
By integrating these platforms, users will enjoy a seamless and secure experience in managing their cryptocurrencies.
This integration represents a significant step towards mass adoption of cryptocurrencies, offering increased accessibility and functionality for digital asset holders.
Embrace this new era and get ready to connect Coinbase Wallet and WalletConnect to unlock new possibilities and opportunities for your digital assets.