Magento Ecommerce Store Development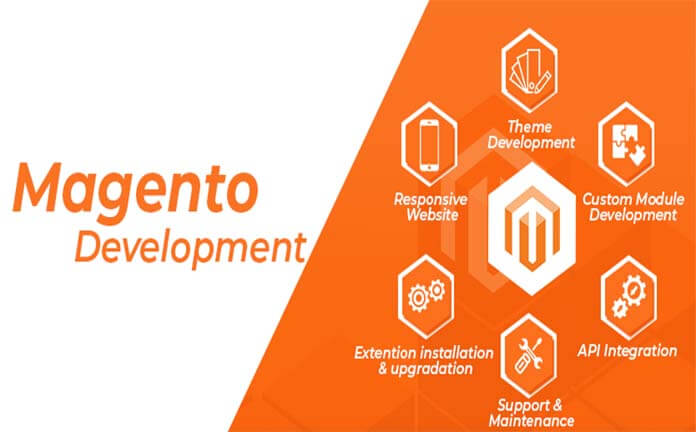 A BRIEF DETAIL ON MAGENTO PLATFORM FOR E-COMMERCE STORE DEVELOPMENT!!
What we learn about E-commerce Websites is how they are growing the online business by acting as a virtual store for millions of customers offering a one-stop solution for their daily needs. Have you ever wondered how these amazingly integrated online stores are developed that is catering to the needs of so many people across the world?
Well, here we represent you one of the best e-commerce platforms that have been considered as the first choice for developing online E-commerce stores. It is none other than Magento platform that has been a favorite choice for the e-commerce developers.
Magento is an open source technology enabled e-commerce platform that helps in building the online stores by providing Shopping cart facility with an easy to use interface that lets owner control the contents of the website through advanced marketing, SEO and catalog management tools.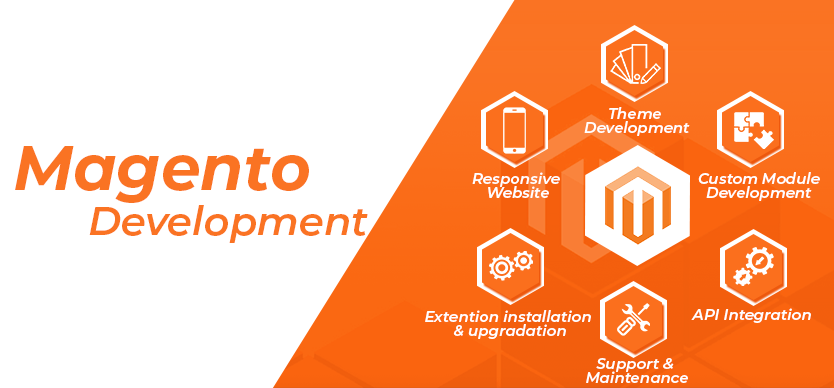 Why Mxicoders use Magento for Ecommerce Store Development?
Magento is considered as No.1 e-commerce platform due to the following reasons:-
a) Easy Customization
E-commerce stores need to be updated quite often in terms of various factors as per the requirement. If you are using Magento platform for your store half of the work is done as Magento itself is integrated with tons of themes and plugins that can enhance your website look and functionality eliminating the need to change platform. It is easy to operate and you don't need to have extensive technical knowledge for building the interface unless complex changes to custom functionality are required.
b) Easy Installation
Magento is mostly preferred for e-commerce business as it follows easy installation procedures and is also cost-effective.
c) Packed in Features
Magento commerce portal operating on the open source technology is packed in with numerous features offering the customers a wide range of facilities like discounted price, return and exchange policy, promotion of products, advanced catalog, integrated customer care facility, shopping assistance, content management, and staged merging. All these features help in developing E-commerce stores with increased customer satisfaction.
d) Payment Integration
All E-commerce sites provide various modes of payment methods like By card, By Cash, and through Online stores controlled by the centralized banking authority. Magento Platform provides the facility of more than 50 payment gateway integration for the convenience of customers.
e) Improves SEO
Magento platform reduces your efforts in implementing SEO strategies separately due to its analytical options that are focused on driving the web traffic for online retailers with specific tools and even generate URLs that will boost the SEO along with Meta keywords and descriptions improving your website's ranking.
f) Mobile Friendly
We all know how mobile version of websites is important in driving SEO, Magento gives you the facility by its Mobile storefront features that let you swipe, zoom, drag, drop and enjoy easy checkout facility, reporting, reviewing, inventory viewing and many more opportunities.
Wrapping Up
The Mxicoders amazing user-friendly integrated platform of Magento makes it one of the best platforms for E-commerce store development and at the same time boost up the website's SEO with customer satisfaction.