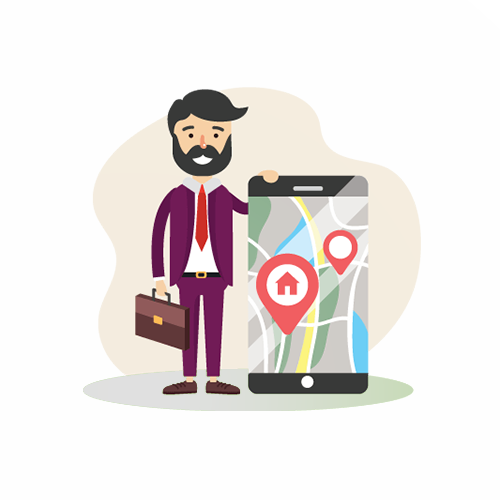 Real Estate Software Development Company
If you're looking to take your commercial real estate business to the next level, look no further than MXICoders. Our impeccable and highly effective software solutions can revolutionize the way your business operates, making it easier, faster, and more efficient than ever before. From dealing with clients to managing property portfolios and so much more – MXICoders provides everything you need to make sure your business runs smoothly. With unbeatable accuracy, reliability, and a team of expert coders by your side, you can rest assured that every aspect of your real estate business is taken care of in the best possible way.
About Our Real Estate Software Development
The real estate industry is facing a difficult landscape in which companies must constantly be vigilant against a range of challenges. Whenever the economy changes, businesses need to be prepared to shift strategies. This difficulty is amplified many times over when one considers the intense competition happening not just in local markets, but across the globe.
Regulations are always tightening and becoming increasingly complex regardless of where the business is operating.
Finally, technological developments frequently change how things are done and come with an associated increase in costs that must be managed effectively in order for a business to remain successful.
It takes quite a deal of fortitude to remain ahead of the game when dealing with all the cumulative issues found in this industry.
MXICoders has been a leader in providing real estate software solutions since the day it began operations, earning a strong reputation as one of the best resale estate software development companies USA has to offer.
We stand out from the rest by being able to solve whatever challenges our clients may face with the grace and expertise that only a true professional can provide. Not only do we ensure successful transitions through technology shifts, but we are also dedicated to helping our clients reduce their costs while increasing efficiency and quality of services.
With MXICoders, you can rest assured knowing your business is in skilled and capable hands.
Our

 Developers Capabilities
Our team is the perfect choice for all your real estate software needs. We are staffed with highly experienced and qualified professionals who are well equipped to provide a wide array of services for different functional areas of real estate.
Whether you're looking for research and consulting, brokerage, valuation and advisory services, franchising, or tenant representation, our team is up to the task.
With us on your side you can feel confident in the quality of service you receive no matter what real estate software help you need.
Real Estate Software Features
MLS Software Development
We specialize in crafting custom multiple listing service (MLS) solutions to help agents and brokers easily manage up-to-date information on property investments, sales, pricing movements, and more.
Real Estate Accounting Software
At our company, we create real estate accounting software for property owners and professionals alike. Our software allows users to monitor transactions, assess business progress, quickly calculate commissions and more — all with just a few clicks!
Real Estate Transaction Software
Our state-of-the-art real estate transaction software (RETS) functions as a hub for secure document storage, streamlined transaction management, and client interactions. With RETS you can securely store your data in one place while ensuring smooth collaborations with clients.
Real Estate Apps
We create intricate and tailored real estate applications, designed to meet the needs of property management companies, brokers, and renters. Whether a native or cross-platform solution is desired, our team has the skills required to deliver high quality results.
MLS Mobile Apps
Our MLS mobile apps furnish agents and buyers with instantaneous notifications about lowered prices, newly listed properties, open house times, and navigational instructions – all of which empower them to make informed decisions faster.
Legacy System Migration
We facilitate your migration to a cloud-based real estate application, which will bring all of your data sources together and make them more accessible for users. Additionally, this process will improve performance and scalability for everyone involved.
Residential Property Management
We utilize RBAC modules and payment & accounting software integrations to make residential property management easier than ever before. Our solutions are updated regularly, ensuring that your processes stay streamlined and efficient.
Commercial Property Management
Our commercial property management solutions provide a full suite of services, including lease administration, facility and maintenance oversight, utility bill tracking, and real-time communication.
Tenant Onboarding & Management
Our software seamlessly merges tenant onboarding & management, payment systems, comprehensive resident databases, and applicant screening modules together to create a powerful solution. This allows us to provide tenants with an effortless experience when it comes to their rental requirements.
IDX Integration
Our comprehensive IDX integration comes with powerful search engine reporting, automated lead management and content, as well as enhanced CRM capabilities.
IDX Websites
Our HTML IDX services include fully responsive listing search modules, detailed client tracking, as well as other premium features to make your website stand out from the rest.
IDX Designs
Our company provides cutting-edge IDX web designs that are designed for maximum responsiveness. Whether you're looking for custom CSS applications, mobile apps, or search engine indexing capabilities, our team has the expertise to provide flexible solutions tailored to your needs.
Predictive Analytics Solutions
Our team of professionals build predictive analytics systems and valuation models with algorithms that ensure accurate reports, investment appraisals, market knowledge, and real-time predictions.
Intelligent Process Automation
Elevate your real estate software to the next level with robotic process automation, machine learning and natural language processing that streamline business operations.
AR/VR Immersiveness
Our cutting-edge AR & VR technologies allow us to craft revolutionary solutions, like 3D property visualizations, virtual tours, interactive floor plans, interior design editors and much more.
Check Out Related Web
Services
Check Out Frequently Asked
Questions
Real Estate Software Development Page FAQs
Ready To Start a Project?
Fill the Form Below