Responsive Website Desgin For Ecommerce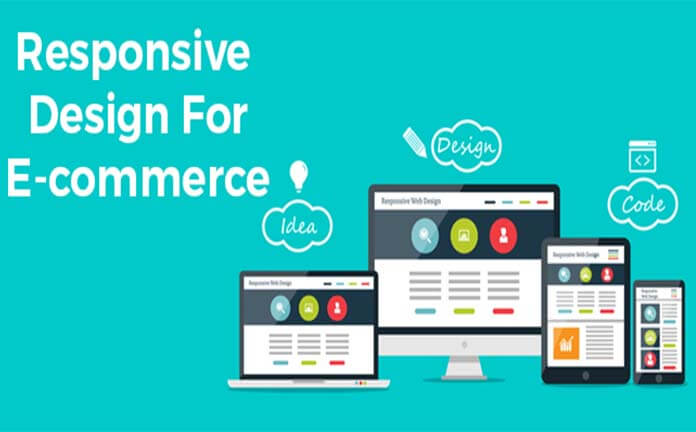 HOW RESPONSIVE WEB DESIGN CAN SHAPE UP YOUR E-COMMERCE BUSINESS!!
What we learn about responsive web design  is how important it is today for the promotion of any kind of websites and to determine the success of your business.
A responsive website is that aspect of web designing where a designer the builds the website in a way that it automatically gets adjusted to any kind of screens be irrespective of its size and gives you a similar view of the website across various devices like PC, Laptops, Tabs, and Smartphones without having the contents cluttered or misaligned.
If you are an online retailer having a responsive website with fast loading speed is your first priority.
Importance of Responsive Web Design for E-commerce websites
In all online retailing business, having an attractive and responsive website is extremely necessary. For this, you need to have a clean eye-grabbing layout and at the same time not too clumsy. Mxicoders showcase some factors that demonstrate the importance of Responsive websites:-
a) To create a Mobile Optimized Website
A majority of the population across the world access the online websites through their smartphones anywhere anytime and in the process, if they find your website contents are not clearly displayed or the website is taking longer to load, they will immediately lose interest and without checking will move on to other sites.
There are many websites that look great when accessed from PCs and Laptops but whenever accessed from mobile phones they look entirely different and clumsy. You can avoid this by making your website mobile responsive so that users can enjoy its features from any smart devices and also it will help your website display in top searched results as per the recent google 2018 algorithm focused on mobile indexed sites.

b) To Improve Conversion Rate
An E-commerce conversion rate is based on how many participants are there in a website divided by the total visitors of the website. For-example- If no of participants involved in buying and selling is 5000 and total visitors of the website is 200000 then conversion rate is (5000/200000)*100.
Making your website web and mobile responsive attracts millions of customers across all devices increasing the no of views, purchase of products from the website thereby improving the conversion rate.
c) Improve SEO Ranking
When a website is Responsive, it has the capability to adjust in any screen size which restores its original look and the owner doesn't need to create a separate version for mobiles.
With one URL millions of users can view the site easily across various devices and hence with improved UX the google search engines can clearly identify your content and displays it in the top results when searched by users.
Also responsiveweb design help in attracting the maximum audience and hence the bounce rate factor decreases which ultimately gives your website a good ranking.
Wrapping Up
The above mentioned four factors show the importance of Responsive websites in E-commerce and how it can give you the maximum profit with increased user views. So hurry up Mxicoders make it responsive if you haven't still.