Top 5 Blockchain Development Companies in the UK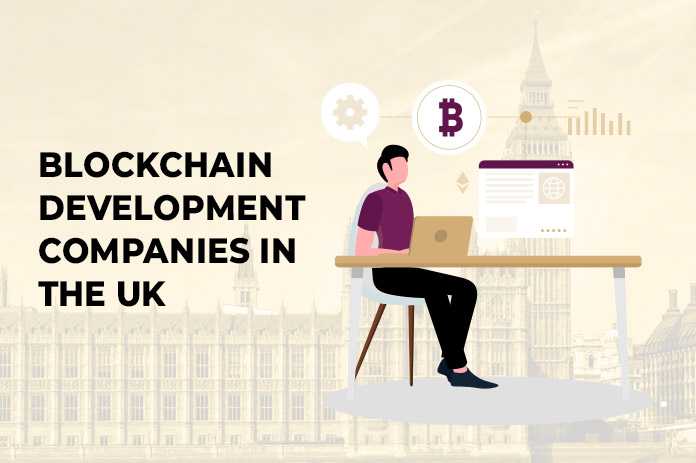 Are you curious about the world of blockchain technology? Have you ever considered how it can revolutionise industries and change the way we transact online? As the demand for blockchain solutions continues to grow, it's crucial to identify the top blockchain development companies to achieve success in this field.
To help you get started, we've compiled a list of the top 5 Blockchain Development Companies in the UK on the based of reviews on clutch!
These companies are at the forefront of blockchain innovation, providing cutting-edge solutions that improve the efficiency, security, and transparency of various industries.
Read on to learn more about these leading companies and discover why they are the perfect partners for your blockchain project!
What is blockchain technology and how does it work?
Blockchain technology is revolutionizing the way businesses approach transactions and data sharing. At its core, a blockchain is a decentralized and immutable ledger that stores information across a network of computers, making it virtually tamper-proof.
Transactions are verified and recorded in blocks by nodes or computers on the network before being added to the chain.
What makes blockchain technology unique is its ability to provide secure and transparent transactions in a trustless environment. This is particularly important for businesses operating in industries where data security and transparency are essential.
Understanding how blockchain technology works and its potential applications is crucial for businesses looking to stay ahead in the ever-evolving digital landscape.
As we explore the top 5 blockchain development companies in the UK, it's important to have a solid understanding of this technology's basics.
Blockchain development is what Tech Alchemy excels at, which makes them first choice on our list. It's a technology consulting company that provides software development services to businesses. They help companies solve complex business problems using cutting-edge technologies.
They have expertise in developing custom software solutions, web and mobile applications and offer services such as software architecture consultation, UI/UX design, and cloud infrastructure management.
Tech Alchemy has a team of highly skilled software engineers, designers, and project managers who work together for clients to deliver quality software products on time and on budget.
Pixelette Technologies is a leading Blockchain Development company that offers a wide range of digital solutions to its clients. The company's services include website and app development, digital marketing strategies, social media management, and e-commerce solutions.
Pixelette Technologies is dedicated to providing high-quality services that meet the needs of its clients in the modern, digital world. With a team of experienced professionals, Pixelette Technologies strives to create innovative and customized solutions that help its clients achieve their goals.
The company's commitment to excellence and customer satisfaction makes it a top choice for those seeking digital solutions for their business.
Chimpare is a company that offers a comparison platform for various types of products and services. The platform enables customers to compare and evaluate different options before making a purchase decision.
They compare a wide range of products and services ranging from home appliances, electronics, insurance policies, and travel options.
The company has won several awards for its innovative and user-friendly platform, providing customers with accurate and up-to-date information that helps them make informed purchase decisions.
Chimpare aims to simplify the buying process for customers by providing a one-stop-shop for comparing different products and services.
Heveloon is a UK-based Blockchain and mobile app development company with an Italian heart and a global tech team.
Passionate about using their 55+ years of collective expertise to help ambitious businesses unlock their app power, they have worked with leading global brands to deliver innovative and effective mobile app solutions.
Their vision is to enable businesses to excel and transform in this fast-moving tech age, and their mission is to create cost-effective mobile app solutions that make people's lives easier, safer, and brighter.
They understand the daily juggle of growing businesses and choose to work with ambitious SMEs to help them realize their mobile app dreams.
Rather Labs is a blockchain technology hub that was founded by a team of experienced entrepreneurs. The company focuses on developing high-impact projects that contribute to the blockchain ecosystem.
Rather Labs values professionalism and works with responsible, skilled teams to design and launch successful projects. The company places a high emphasis on generating a positive impact on society through their work.
They adopt an agile approach to their projects, frequently iterating and seeking feedback to achieve product-market fit. They seek proactive and entrepreneurial-minded individuals to join their team and drive innovation in the industry.