What Is Magento E Commerce?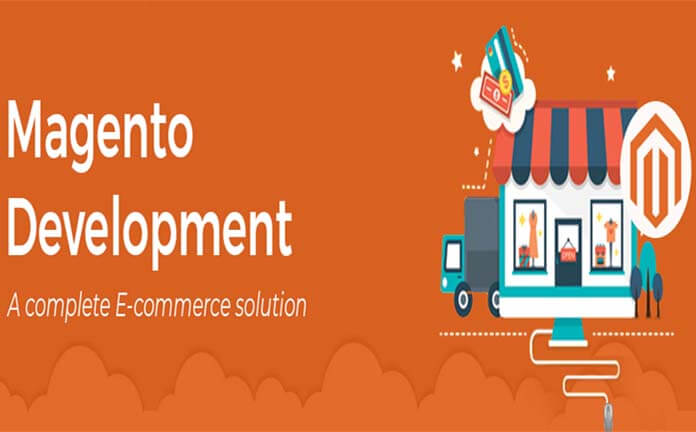 Magneto E-Commerce
We build your online business with creativity
Magento is the open source and one of the fastest growing e-commerce platforms, under OSL 3.0 license. Magento e-commerce is one of the most popular shopping carts with the flexibility, scalability and wealth of features available. Magento e-commerce development is a complete highlight e-commerce shopping cart solution and can handle even the biggest of online stores.
It is one of the popular names among the e-commerce platforms, largely used by many online retailers. Magneto e-commerce platform is known as the merchant's favorite platform. Magento e-commerce development stands as one of the top E-commerce platforms with more than 250,000 online stores. The currently improved accomplishment offers a vast experience. It has full of security, totally customizable and scalable as well. Magento offers various features, which are critical to build a high-end E-commerce website.
 If you're a retailer, big or small, or the large corporation, you have to face the complexions of building an online store, we'll be your guide to support and power all types of online stores. In fact, we'll power you through that entanglement and bring you out the other side with a multi-channel e-commerce site that looks great and converts.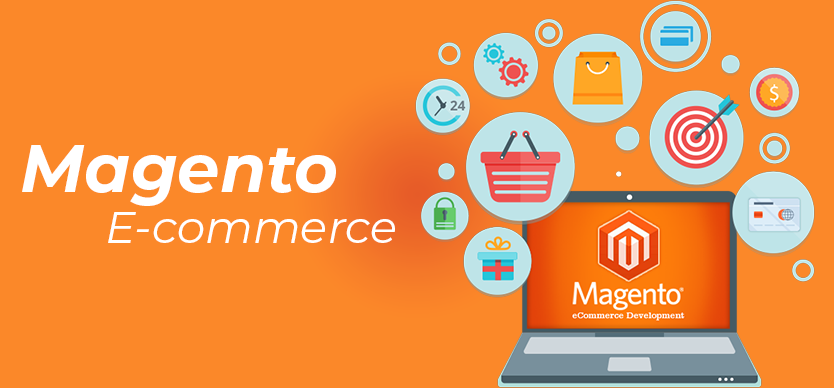 It is believed that it generates an average of over 25 billion dollars in transaction volume every single year. This is a big achievement, and it is made achievable because of the actuality that about 240,000 e-commerce stores are powered by this platform. Moreover, it is an absolute fit for all those online store owners who wish to create a robust and genuine storefront.
There is an Enterprise Edition available for the bigger companies that wish to use Magento. The robust attributes can be used for this edition of the software. This solution costs about $15,000 every year. Even the community edition helps the smaller businesses to make the best use of it.
Reasonable price
Powerful marketing team
Certified developers
Agile method approach
Vast Experience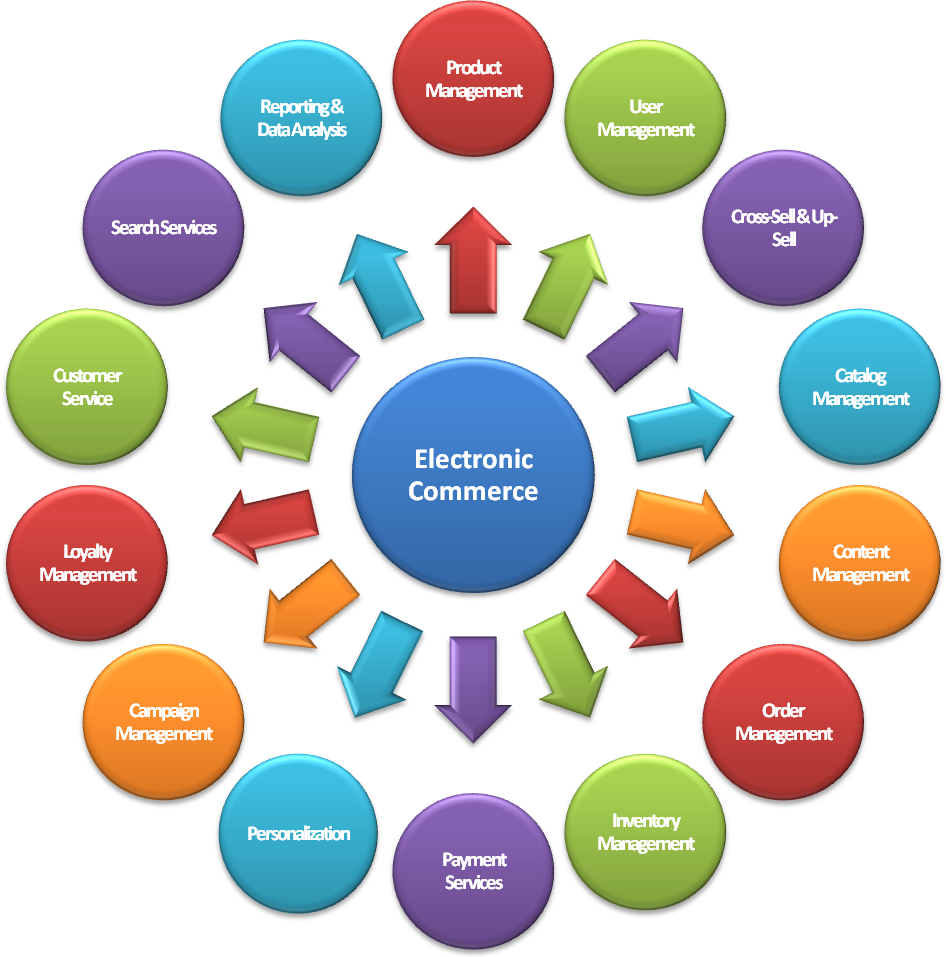 Why is Magento preferred?
It is an open-source platform
Magento E-commerce development
It is easy to use and simple
Themes are customizable
Multitasking: Magento permits you to perform multiple tasks at the simultaneously, which saves your time lets you work on other important things.
Versatile: Magneto e-commerce developers can always form a unique and creative user experience based on different device access.
Marketing-oriented: Generates earnings and sales from powerful tools like cross-sell and up-sells that entice the user to purchase more products.
Several Features: Magento is already having a lot of features; developers can expand it with plug-ins.
Mobile Friendly: Magento e-commerce development is flexible and completely accessible.
SEO Friendly: Search engine URL's, Google Site Map, Meta-information for products, categories and content pages, etc.
Tackle your product creatively: For a specific group of clients you can show specific prices include more images for products and you can manage all of this by using simple options.
Expandable solution: It assists in writing PHP and easy to involve new features according to the project requirements and this will scale your solutions.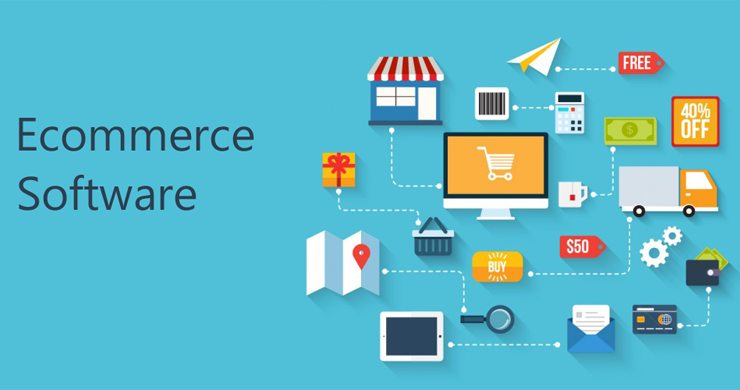 It is an open-source platform and that offers all the solution needed for an e-commerce store.
It offers users a prominent option to make the different the code easily that is ultimate used for the business needs.
For both developer and the store owners active in updating the code and fixing the bugs
Various payment and shipping options
Numerous storefronts languages, currencies, and taxes
Massive community, the great number of extensions
For both small and large business it is suitable
Why choose Magento :

Multi-skilled content management
Receptive to take more deals from increasing mobile commerce
The most used search engine optimization
Magento e-commerce development can easily host up to 500, 000 Products on site, and can handle 80,000 orders per hour.
Admin can easily add provoke to browse related options on product and encouraging the customer's experience and increase sales.
Catalog browsing & Management
Magento supports various gateways.
A famous Magento customer: Ford, Nike, Amazon, Lenovo, eBay etc..

Magento is foremost similar to WordPress however, it is for e-commerce. Magento platform is a complicated one, for developing a store and managing it with, the platform is not suggested for the beginners. Yet, users can customize a few things without varying the internals of the Magento platform.
Amazing user experience which is simple to use as well as manage
Magento is an open source platform, it is open to all types of customization
9000+ plug-in/extensions to grow your business
Free plug-ins enable Social E-commerce which helps you to sell on social media platforms
It offers powerful search which has various filter options for rapid location
Different resource library for store management, growth, demos, and online community of store owners as well as plug-in developers you can tap for help
Magento is frequently considered as the market leader among the e-commerce platforms with approximately one-fourth of the market share. For its scalability and reliability, many online brands use Magneto e-commerce development as the essential technology For its scalability and reliability for their online stores. Presently for building an enterprise level online store, this platform is known as the best e-commerce platform.
Magneto e-commerce development has many latest features option like payment gateway, multi-channels, ERP, multi-currency, promos and sales, analytics and CMS for consistent pages in addition to SEO presentation.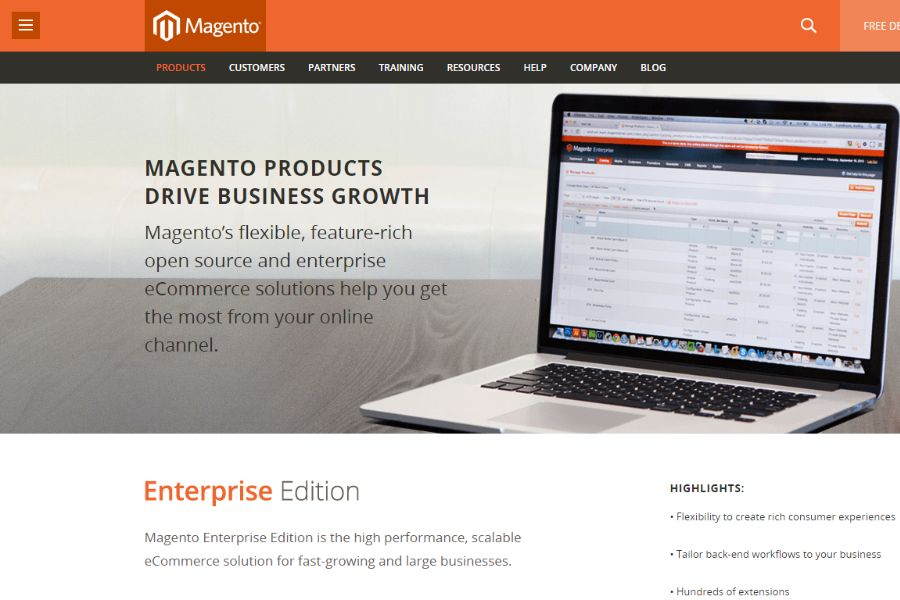 Magento e-commerce development offers numerous tools and technologies to promote the business. More number of buyers could be attracted by branding as facilitated by Magento. Options like Flexible Coupons, Private Sale, Bundled Products, Multi-Tier Pricing, Promotional Pricing Landing page Tools for Campaigns, etc are among these marketing tools.
Hire our qualified developer and make the best decision to move forward your business with crafted eCommerce solutions
Mxicoders is now one among the Top Magento Development Companies. A recent survey conducted by IT firms has listed Mxicoders among the top Magento Development Companies of 2017.
For more details about Magento e-commerce development, contact Mxicoders. A small information might help you to achieve your business goal.