Best Blockchain Development Company In USA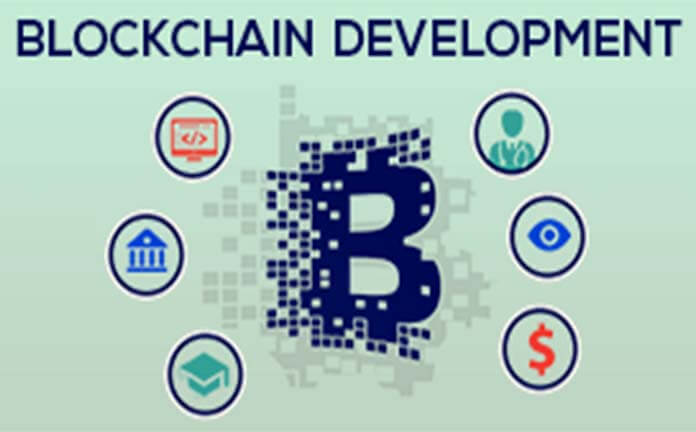 Introduction
Blockchain Technology invented by Satoshi Nakamoto gained its importance from the time it is being used as the technology behind financial transactions in Cryptocurrency Bitcoin. It can be described as a virtual distributed ledge system which is programmed specifically to record anything starting from virtual financial transactions to any other virtual features having a value. It can be also described as a spreadsheet of MS. Excel which is distributed across various nodes or a network of computers that are working together to maintain the ledger.
The reason behind the growing popularity of Block Chain in business globally is due to its transparency and reduced risk of hacking private information. The Technology is widely being used in many companies like IT sectors, healthcare, public sectors, financial sectors, etc.
Best Blockchain Development Company of USA
Mxicoders is one of the top Blockchain Development Company USA having a thorough knowledge and expertise in various services like AI, Cloud Services, and IOT. It focuses on developing faster and secured distributed ledger applications. The company consists of extremely talented in-house developers who are working together as a hardworking team and very much focused on providing end to end services related to blockchain application design and development. The applications are decentralized in nature and are developed using Etherum, Credits, Stellar, Hyperledger, Neo, Corda, HashGraph, or R3 with an aim of building trust and gaining transparency in business.
Focus and Strategies of Mxicoders
1. Keeps on researching the different use cases where the benefits of the Block Chain can be applied.
2. Discusses with the existing clients about the on-going processes, difficulties, and future goals to develop domains enhancing the popularity of Blockchain Development.
3. Enables various clients to understand the vivid opportunities related to Block Chain Development and helps in defining the objectives to achieve the results by its ecosystem tracking facility and through excellent leadership quality.
4. Invest time in developing required strategies priority-wise for separate use cases to provide solutions using Blockchain Technology.
5. Develops Blockchain Prototypes through the combined efforts of the expert team, immense technical knowledge, partnerships in different platforms to provide effective solutions to the clients as per their requirement.
6. Develops user-friendly approaches continuously to cater to the ongoing advancement of technology in recent times.
7. Provides Blockchain Technology services to various platforms like compliance, talent, technology, tax, operations etc.
The Process followed by Top Blockchain Technology Company- USA
Mxicoders believes in following a step-wise approach for their Blockchain Solutions covering end to end details adhering to the client's requirement. The approach follows like:-
1. Requirements Gathering
The first process following the Software Development Lifecycle Model (SDLC) starts with Requirement Gathering along with a group of relevant team members like Solution specialist, Business Analyst, Technical Head, and UX Team Leader. The first phase covers all the necessary details like analyzing the expectations of business, various pitfalls associated with it, and gathering the requirements as per that of the on-going and new application to be developed. It focuses on the risks and obstacles that might come in the way, develops strategies as per that, comes up with a suitable timeframe and Budget for the new project, and finally creates an initial prototype based on the mentioned factors which act as a base for the application development.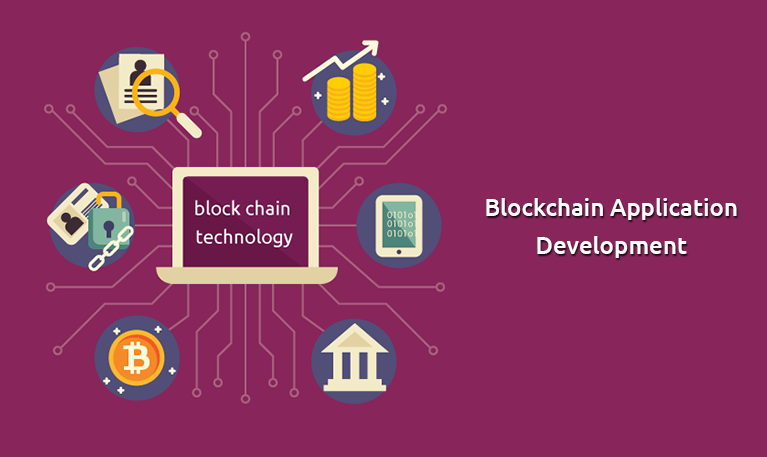 2. Technical Design
The second process includes the team of Solutions Specialist, Business Analyst, developers, and Product Manager. The process creates the Data Flow Diagrams based on the gathered requirements in the first stage, develops the technical design of the application, creates technical documentation adhering to the GDPR rules, and sets an estimated time frame for the delivery of the product.
3. Development
The third phase is the development process which is the core part and involves team members like Developers, Technical Designers, Quality Assurance, Scrum Masters, and Team Leaders. This phase focuses on having regular meetings, and discussions with the above team members to track their everyday progress about the new project, suggest improvements wherever needed by examining the source codes, testing them to make sure its bug free, testing the deployment of Blockchain ensuring they come up with smart contracts.
4. Deployment
The fourth phase is the Deployment process which involves the team of DevOps, Deliverable Manager, and Quality Assurance. This phase focuses on checking if the application developed is according to the specified requirements. It the application is Hybrid, it gives provisions for Cloud and app store Deployment.
5. Upgrades
This is the final stage which aims at checking if there's and backlog that needs to cope up and a thorough checking of gathered requirements if any upgradation is required. It involves the team of Developers, Technical Designers, Quality Assurance, and Team Leaders.
Blockchain Services Provided by Mxicoders
We believe in providing quality services and helps its partners choose the best Blockchain Solutions through its different services:
1. Authorized exchange of information– Features an automatic exchange of authorized information and records them immediately restricting any third party from changing it.
2. Development of Blockchain applications– Focuses on consulting the customers about their thoughts on Blockchain and develops the application as per that.
3. Development of wallets and Cryptocurrencies– Works seamlessly in providing Blockchain Technology related services to be used for Cryptocurrencies, digital wallets that ensures safe transactions without any involvement of third party and personal details of customers like debit cards and credit cards.
4. Compliance with GDPR/KYC/AML– Adheres strictly to the rules of GDPR/KYC/AML whichever required for the development of applications using Blockchain.
5. Provides Distributed E-commerce Solutions– Develops Blockchain services to be implemented across various e-commerce platforms.
6. Develops Smart Contracts and wallets– Builds contracts that are self-executed and gives provisions for smart wallets that are event-triggered or time locked for quick payments.
7. Facilitates Cross-Border Transactions– Enable the user to do transactions across the different country and borders cost effectively.
8. Cyber Security– Blockchain Technology comes with high-level encryption hence prevent the hackers from altering or misusing any private pieces of information.
Conclusion
Mxicoders Company by now has positioned itself in the top-rated Blockchain Development companies in the USA having excellent company culture and provides a solid environment for the newcomers to learn Blockchain Technology guided by its group of expert professionals. For more services and details https://mixcoders.blogspot.com/