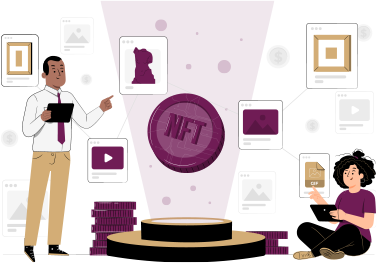 NFT Marketplace Development Company
MXI Coders Inc, a comprehensive NFT marketplace development company, delivers tailored solutions for digital assets. Facilitating the launch of robust NFT marketplaces across diverse blockchain networks such as Ethereum, Avalanche, and Polkadot, our services encompass NFT creation, storefront exploration, wallet integration, bid placement, and secure NFT storage solutions. Elevate your digital asset journey with our feature-rich NFT marketplace services.
We Provide White Label
NFT Marketplace Development Services
MXI Coders stands as a premier NFT marketplace app development firm, delivering top-tier solutions for entrepreneurs venturing into the creation of a robust NFT marketplace. Armed with extensive experience in blockchain technology and a team proficient in various frameworks, MXI Coders introduces distinctive NFT marketplace clone script software tailored for users and marketplace owners. As a key player in NFT marketplace software development, our focus lies in enhancing the unique functionalities of each solution to attract a substantial user base.
Key Features to creating an
NFT Marketplace
Building an NFT marketplace is more than just setting up a platform; it's about creating a feature-rich environment that enhances user experience. Our experts are dedicated to building such a marketplace, focusing on several key features: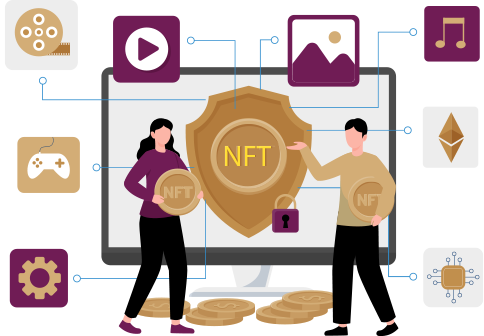 Diverse Wallet Integration
Our platform supports a variety of crypto wallets, offering users the flexibility to sign up and trade NFTs using their preferred wallet.

Versatile Payment Options
We accommodate multiple payment gateways, enabling users to complete transactions with their chosen method, including debit and credit cards.

Lazy Minting Feature
This innovative feature allows sellers to list digital assets without immediate minting. The minting process is triggered only when a buyer expresses interest, streamlining the process.

NFT Staking Opportunities
Users can stake their NFTs on our platform for a set period, earning rewards in return. This adds an extra layer of engagement and potential income.

Multi-Chain Interoperability
Our platform's compatibility with various blockchain networks broadens the trading possibilities, allowing users to trade NFTs across multiple chains.

Effective NFT Listing Management
Each NFT listed on our platform includes comprehensive information from its minting time, aiding users in making informed trading decisions.
Why Choose MXI Coders
for NFT Marketplace Development
Our proficiency spans a wide array of blockchain platforms. We are adept at crafting NFT solutions on several platforms, including Ethereum, Stellar, EOS, Tezos, and beyond. This expertise ensures that our NFT marketplace developments are versatile and cutting-edge.
We place utmost importance on the confidentiality of your project. By agreeing to a Non-Disclosure Agreement (NDA), we guarantee the security and privacy of your project details.
Our development process is both swift and agile. We prioritize timely delivery while maintaining continuous testing of our NFT marketplaces, ensuring a smooth and efficient development journey.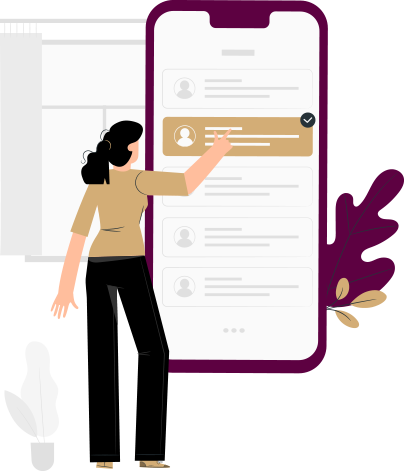 Check Out Related Web
Services
Check Out Frequently Asked
Questions
NFT Marketplace Development FAQs
Ready To Start a Project?
Fill the Form Below