DOFU Sports App – An Ultimate Companion for Sports Enthusiasts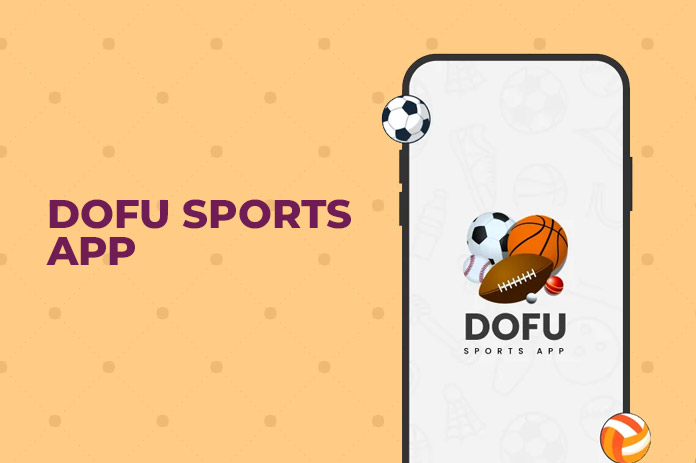 Are you a sports enthusiast looking for a one-stop shop for all your sports needs? Look no further than the DOFU Sports App. With its comprehensive coverage of live games, highlights, and news, it's the ultimate companion for any sports fan.
Whether at home or on the go, the DOFU Sports App puts all the action at your fingertips. So why take your fandom to the next level and download the DOFU Sports App today? It's time to immerse yourself in sports like never before.
In this blog post, we will discover the features, costs and uses of Dofu Sports apps; let's take a look.
What is DOFU Sports App?
DOFU Sports App is a user-friendly mobile application that provides access to various sports content, including live games, highlights and news.
Whether you're following your favorite team or player, the DOFU Sports App has everything you need to stay connected. The app is freely available for download on iOS and Android devices, making it accessible.
Features of DOFU Sports app
The DOFU Sports app provides a variety of features to its users, including:
Live Streaming –

 Users can access live broadcasts of sporting events and watch their favorite games in real time.

Scores and Results –

 The app allows users to view various sports' live scores, match results, and game statistics.

News and Updates –

 The app offers the latest news, highlights, and updates on various sports, including football, basketball, tennis, cricket, and more.

Personalized Alerts – 

Users can set up personalized alerts for their favorite teams and players, ensuring they never miss an important game or update.

Video Highlights –

 The app provides video highlights of the latest games, making it easy for users to catch up on the action they may have missed.

Social Sharing –

 Users can share their favorite content from the app with friends and followers on social media platforms like Twitter, Facebook, Instagram, and more.

User-friendly interface –

The app is designed with a sleek and user-friendly interface, making it easy to navigate and use.
How sports person can use DOFU App?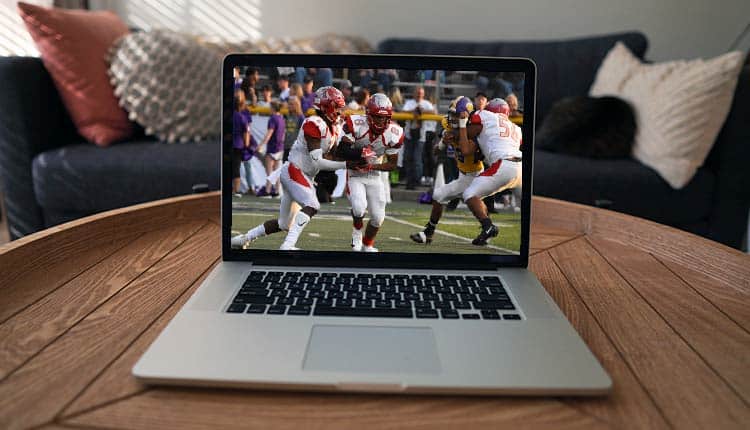 Here's how to use the DOFU Sports App:
Download the app from the 

App Store

 or 

Google Play Store

.

Launch the app, sign up for a new account, or log in with your social media account.
Once logged in, you'll be directed to the home screen, where you'll see a list of featured games and highlights from various sports.
To see more sports or games, click on the menu icon in the top left corner of the screen and select your desired sports category.
You can search for specific teams, leagues, or games using the search bar at the top of the screen.
Click on any game for in-depth information about the teams and players, including live scores and statistics.
You can customize your feed by selecting your favorite teams or players.
To watch live games, click on the "Live" icon and select the game you want to watch.
Enjoy DOFU Sports App and stay connected to the sports world!
How Much Does It Cost To Develop Sports App like DOFU?
The cost of developing a sports app like DOFU Sports App can vary greatly depending on various factors such as the complexity of the features, the platform(s) on which it's developed, the technology used, and the development team's location.
However, a rough estimate for developing a sports app like DOFU Sports App could range from $15,000 to $100,000. Make sure this is just an estimate, and the actual cost can be more or less than this based on the mentioned factors.
A few FAQs about DOFU App
Q1: How user-friendly is the DOFU Sports App, and is it available worldwide?
A1: The DOFU Sports App is designed to be user-friendly. The interface is intuitive and straightforward, making it easy for users to navigate the app. DOFU Sports App is available worldwide, making it a great choice for sports enthusiasts from all locations. The app is available in multiple languages, making it easy for users to access regardless of their language preferences.
Q2: How does the DOFU Sports App ensure the security and privacy of the users' data?
A2: The DOFU Sports App takes user security and privacy seriously. The app uses modern encryption technology to protect user data, ensuring it remains secure and confidential.
DOFU Sports App also adheres to strict data privacy guidelines, ensuring that third parties cannot access user data without consent.
Q3: Is watching live games possible on the DOFU Sports App, and does it require payment?
A3: Yes, You can watch live games on the DOFU Sports App. However, access may require payment, depending on the individual games or events.
Q4: Can users interact with other users of the DOFU Sports App, and how?
A4: Yes, Users can interact with other users on the DOFU Sports App. The app provides a platform for sports fans to connect, interact, and share opinions and knowledge.
Users can join groups and forums dedicated to different sports teams and converse with fellow sports enthusiasts.
DOFU Sports App also supports social media integration, allowing users to share sports content with their followers.
Q5: Does the DOFU Sports App offer any incentives for users who refer it to friends?
A5: Yes, the DOFU Sports App offers incentive programs for users who refer the app to their friends. The app provides incentives such as discounts, free subscriptions, or other rewards, encouraging users to share the app with their social circles.
Wrapping It now,
Overall, the DOFU Sports App is a must-have tool for enthusiasts who want to stay updated with the latest sports news, highlights and live games. This app combines all the features that sports lovers need in one easy-to-use platform.
With its intuitive design and easy-to-navigate interface, the DOFU Sports App allows users to follow their favorite teams and players anytime and from anywhere.
The DOFU Sports App is the ultimate companion for all your sports needs, Whether you are a casual fan or a hardcore sports enthusiast.
Contact our experts if you are referring to this article to create a similar app. We will provide you with a FREE Quote.