How to Get A Higher Rank on Clutch.co Profile – B2B Reviews Platform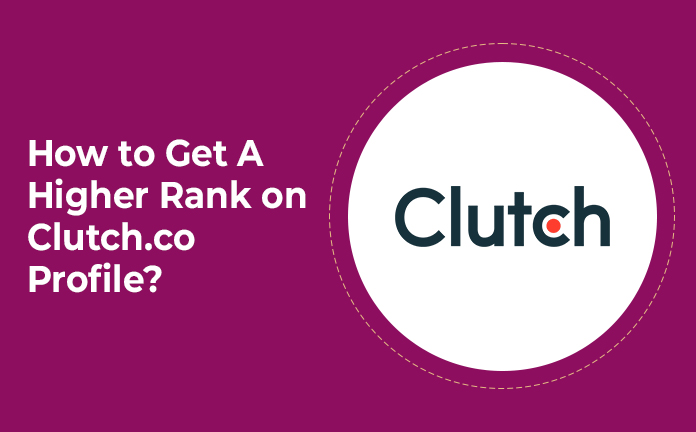 Are you looking for ways to improve the ranking position of your business's Clutch.co profile? Here are few ways you can try to get a higher rank on Clutch website.
Let's check out each in detail…
What is Clutch.co?
Clutch.co is a Washington based independent B2B reviewing site holding up a true picture of your organization to the visitors. Whichever company registers with Clutch.co gets interviewed in detailed by their team and based on that, Clutch gives an honest rating to the organizations focusing on both positive and negative factors.
This proves extremely beneficial for the visitors looking for software solutions, website development, Mobile Application Development, SEO services or any kind of IT and Marketing solutions from companies across the world.
In this website, no company representatives can alter the rating given by the site without consulting with the site owners and getting approved by them. The site guarantees 100 percent honest reviews.
How to Improve your Organization Ranking on Clutch.co?
Clutch.co is one such B2B website that helps organizations gain a higher number of sales leads. There are a few factors that help you improve rank in Clutch.co. They are-
1. Review Factor
The number of reviews plays a key role in determining the ranking of an organization. If you are able to gather at least more than 10 honest reviews from your working clients, chances are higher to improve your Clutch ranking.
Try to gather informative and honest reviews from the clients you have worked with, that briefs about your company skills, services you provide, no of project you have worked together so that visitors are able to get a clear scenario of the picture.
Make a point to publish one review by your account manager every month from proper existing clients to improve the ranking.
2. Rating Factor
The next thing to focus upon is Rating.
All companies with a higher ranking in Clutch have a rating of more than 4.5 stars. The website does not allow fake boosting, so you need to earn them ethically. Try to collect real positive reviews from the clients as that plays an important part in determining the rating.
If you are facing more negative reviews from clients, focus on the flaws, deliver a satisfactory solution to the client and then collect positive reviews from them.
3. Industry Focus
Industry Focus plays a key role in driving web traffic to your organization and giving you a better rank in Clutch.
For example- If you are into Website and Mobile Development and take maximum projects in Dotnet, PHP, and Android, try to keep your focus in that area so that you have more leads for the projects and also encourage visitors looking for the same.
Having a specific focus in your work profile boosts your ranking ethically without paid sponsorships.
4. Profile Information
Maintaining a good profile is very important in Clutch to improve your ranking. Try to keep a precise description of your organization services highlighting the skills and working areas instead of a lengthy story. Make sure to be interesting in the descriptive part that attracts the visitors or clients to take a dig in your organization and contact you. Make sure to include your organizational contact information like official email id and contact number to let audience reach you easily.
Conclusion
So, if you are running any outsourcing organization and looking for sales leads, Clutch.co is the ultimate destination to give an honest picture to your clients without investing your representative's time and effort.