The Future of Lottery: An In-Depth Analysis of Blockchain Lottery Software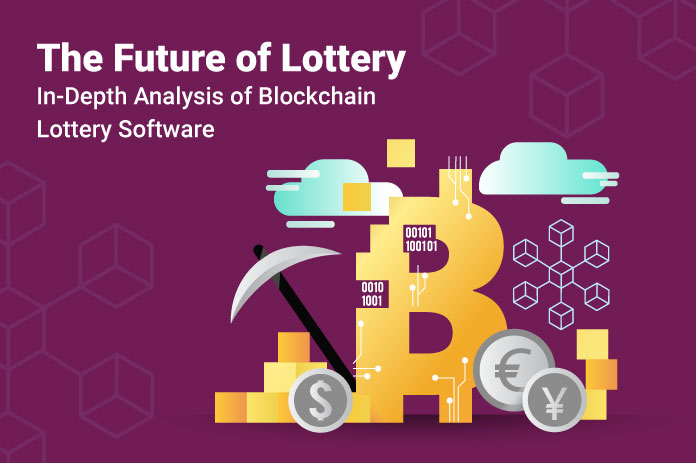 Imagine a world where lottery games are transparent, fair, highly secure, and decentralized. This may sound like a utopian dream, but thanks to blockchain technology, it's becoming a reality.
In this article, we will delve into the fascinating realm of blockchain lottery software, exploring its potential to revolutionize the lottery industry and bring about a new era of trust and efficiency.
The Evolution of Lottery and the Emergence of Blockchain Technology
Lotteries have a long history, dating back to ancient civilizations. From the first recorded lottery in China during the Han Dynasty to the modern-day multimillion-dollar jackpots, lotteries have always held an allure for people seeking life-changing opportunities. However, traditional lottery systems have faced criticism due to transparency, fairness, and security concerns. This is where blockchain technology steps in as a game-changer.
Understanding about Blockchain Technology
Blockchain technology is a revolutionary breakthrough in digital technology and its applications for the lottery industry. It's a form of distributed ledger technology that uses cryptography to store data and records in a secure and immutable manner.
A distributed network provides a secure and transparent way of recording information. Using a distributed ledger, blockchain technology allows for high trust and security for lottery operators, players, and regulators.
Benefits of blockchain technology for lottery software
Here are the few benefits to build a lottery software using Blockchain technology,
Transparency – Blockchain technology offers greater transparency and security for lottery transactions. Anyone can view and verify all transactions, providing the necessary assurance that all transactions are valid and secure.
Security – Blockchain technology is highly secure and difficult to hack. All transactions are encrypted and stored on the distributed ledger, making them virtually impossible to alter or tamper with.
Trust – As blockchain technology is decentralized, it provides a higher level of trust for players, lottery operators, and regulators. Players can be sure that their lottery tickets are stored securely and that their winnings are distributed fairly.
Cost Savings – Using blockchain technology can reduce the cost of managing and running a lottery, as it can help reduce the need for manual processes, which can result in lower prices for players and operators alike.
Efficiency – By automating specific processes, blockchain technology can also increase efficiency and reduce the time required to process lottery transactions, which helps speed up the process of running a lottery and make it more attractive to players.
So, blockchain technology has great potential to revolutionize the lottery industry and provide a secure and transparent platform for lottery operators, players, and regulators. 
The Advantages and Challenges of Implementing Blockchain Lottery Software
The following are some advantages and challenges associated with the implementation of blockchain lottery software, so take a look.
Advantages of Blockchain Lottery Software
Decentralization and Eliminating Intermediaries
Blockchain eliminates the need for intermediaries in the lottery ecosystem, such as ticket sellers and brokers. This reduces costs and ensures that more funds are allocated to the prize pool, benefiting the players.
Global Accessibility and Inclusivity
Blockchain lottery software enables participation from anyone with an internet connection, transcending geographical boundaries. This opens up new possibilities for international lotteries and greater prize pools.
Instant Payouts and Smart Contracts
Smart contracts on the blockchain automate prize distribution, ensuring winners receive their funds instantly. This eliminates delays and disputes in prize payouts, enhancing the player experience.
Challenges and Considerations
Adoption and Regulation
The widespread adoption of blockchain lottery software requires educating the public about its benefits and overcoming regulatory challenges. Governments must establish clear guidelines and regulations to ensure consumer protection and fair play.
Security Vulnerabilities
While blockchain itself is highly secure, external factors such as wallet hacks or phishing attacks could still pose risks to players. Developers must continuously improve security measures to safeguard the integrity of the system.
Case Studies: Blockchain Lottery Projects
Ethereum-based Decentralized Lotteries
Several blockchain projects have leveraged Ethereum's smart contract capabilities to create decentralized lotteries. These projects aim to offer transparent and fair gaming experiences while promoting community engagement.
The Emergence of Non-Fungible Token (NFT) Lotteries
NFTs have gained popularity in various industries, including gaming and art. NFT lotteries use unique tokens as lottery tickets, creating a novel and exciting approach to traditional lotteries.
The Future Outlook of Blockchain Lottery Software
The future outlook of blockchain lottery software is very promising. Blockchain technology opens up a whole new world of possibilities when it comes to online gaming. With blockchain, lottery operators can now offer players secure, transparent, and provably fair lottery games.
The adoption of blockchain technology in the lottery industry is growing rapidly, as more and more lottery operators are beginning to understand the benefits of it. Lotteries can now offer players an unprecedented level of security and transparency, as all transactions are recorded and stored on a public distributed ledger. This ensures that lottery results are immutable and cannot be manipulated.
In addition, blockchain technology allows lottery operators to offer players instant payouts and improved customer service. Transactions are much faster and more efficient, which helps to reduce the cost of running a lottery.
Furthermore, blockchain-based lotteries can also be used to facilitate peer-to-peer payments. This means that players can buy lottery tickets directly from each other, bypassing the need for a centralized lottery operator.
Overall, the future of blockchain lottery software is looking very positive. It has the potential to revolutionize the lottery industry and provide players with a much better gaming experience.
Conclusion
Blockchain lottery software has the potential to revolutionize the lottery industry by introducing unprecedented transparency, security, and fairness. As the technology continues to advance, we can expect to see a more inclusive and efficient lottery ecosystem. Embracing blockchain's decentralized nature will empower players and restore faith in the age-old pursuit of luck.