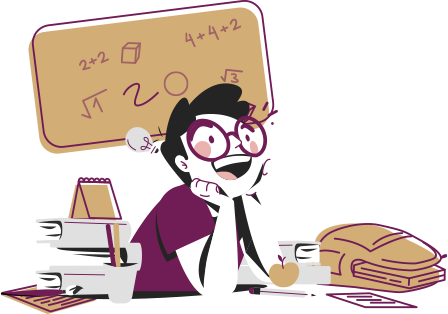 School Management Software
MXICoders' school management software solutions has revolutionized the way schools organize and manage their day-to-day operations. With easy-to-use interface, administrators have the capability to keep a tight grip on every aspect of their school from student registration and attendance tracking to grading and assignment management. We develop school software that provides educational intuitions with more time to focus on teaching rather than mundane organizational tasks.
About School Management Software
With a large number of students and departments, managing a school can be an incredibly daunting task. However, MXICoders' School Management Software Development presents the perfect solution for running your educational institution with ease. From classes to teachers to events and beyond – our team at MXICoders is able to craft an interactive platform that brings together everyone involved in one unified space.
Our comprehensive system allows you to effortlessly track students' basic and educational information, making it a breeze for any user. Check out benefits of using school software developed by professionals at MXICoders –
Easy to Use – Highly customizable, user friendly and easy to use interface that does not any special expertise.
Secure Software – The software is entirely encrypted, special permissions can be customized, and no third-party interference is allowed.
Low Cost – Affordable and low maintenance solution, making it available at lower prices.
Multiple Management – Manages various operations and services resourcefully through a single dashboard.
Better Communication – One touch email and SMS sending facility to connect parents with teachers actively.
Backup Facility – Daily, weekly and monthly schedulable automatic back-up operation with the ability to create a local and/or cloud back-up for future use.
View Report – Admin panel allows all types of report generation with one-click operation.
Support – 24×7 access to the application for various users and dedicated real-time customer service is available.
Multiple Language – Users can set their preferred language enabling them to navigate through the application easily. The languages can be customized depending on the region of usage.
How Does 

School Management

Software

 Help?
At MXICoders, our expert designers and programmers create state-of-the-art school management software. This ERP-based system is capable of handling numerous modules such as student management, financial accounting, academics administration and much more.
Save Time – The software automates certain processes with zero errors and helps the students, teachers and parents save a good amount of time.
Parents Involvement – Parents get to check the performance of their children and teachers can send notifications on a regular basis through a mobile app.
Transparency – The admin department uses the software to update regular alerts, attendance reports students' performance and provides no room for glitches.
Improve Academic Culture – The platform also uses innovative technology and brings new ways of learning for the students.
Check Out Related Web
Services
Check Out Frequently Asked
Questions
School Management Software Page FAQs
Ready To Start a Project?
Fill the Form Below