Magento Open-source Software solutions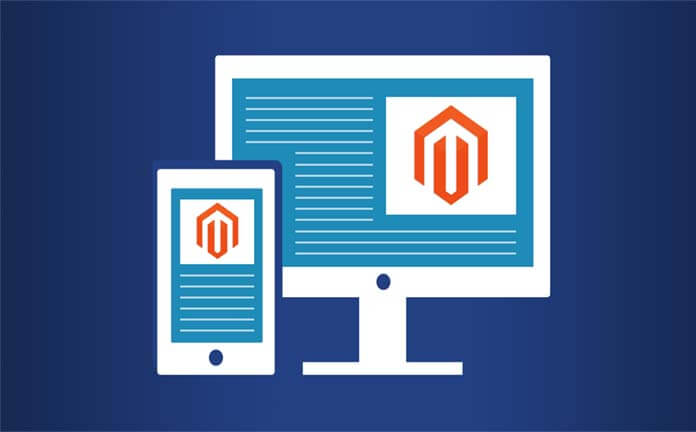 Introduction :
Magento is an Open Source e-commerce platform which is written in PHP. Magento is developed by Varien Inc. US based private company which is headquartered in Culver City, California. Also emerges one of the leading eCommerce solutions where magento users can install themes which is going to change website functionality and also website display too. Magento uses Mysql & MariaDB relational database management system by PHP programming and Zend framework. Magento apply the tradition of Object-oriented an d MVC(Model-view-controller)architecture. Also uses entity-attribute-value model to store data. Developers can easily install themes by uploading theme folder using FTP or SSH and also apply them using back-end admin system. Developers can create Magento plugins to extend its basic built in functionality. For example, Suppose we have product with three different colour and size then we can create six associated product by creating configuration product. Magento offers SEO and powerful marketing.
Features for Magento :
1.Reporting and Analytic
2.Catalog Browsing
3.Product Browsing
4.Catalog Management
5.Customer Accounts
6.Custoemr Service
7.Order Management
8.Payment
9.Shipping
10.Checkout
11.SEO
12.Support
13.Tools and Marketing promotions
14.Site Management
How to Install Magento
Download the Magento Installation package
Upload the Magento Files to your Server
Create a MySql Database
Follow Magento Installation Process
How to Create Online Store with Magento
Once we've completed installation of Magento, we can configure our website.
Add Products in Magento
1. Add Images of Products
2. Manage Product Attributes
3. Manage Product Tags
Configure Payment Methods
To configure Payment methods, we need to be log in Admin area. Then, need to go to System->Confguration->Sales->Payment Methods

To configure Magento Shipping methods
To configure Payment methods, we need to be log in Admin area. Then, need to go to System->Confguration->Sales->Shipping Methods

We have to configure the shipping setting before we enable the shipping method from System->Configuration->Sales->Shipping settings
Manage Pages
To manage Pages, we need to navigate to CMS section in the Magento from admin area. Now, Click on Manage Pages link to proceed with pages modification.
We can also edit page by simply clicking on Edit Page and window will open like below:
We can modify this page as per our preference. Static Blocks is option that allow to edit footer block that contains links located at the bottom of main page.
We can edit and create polls by Polls Sections
MAGENTO Service that We Offer :
1. Magento Extension, Add-ons and Modules Development
2. Magento Plug-ins
3. Magento Responsive Templates Development
4. Magento Responsive Themes Development
5. Magento Ecommerce Development
6. Magento Development
7. Magento Customization
8. Magento Extension Development
9. Magento Web Applications and Development
10.Magento Migrations
For more details kindly go through www.mxicoders.com
If you are looking for solution , please contact to info@mxicoders.com, or Call +91-8460337987

[quotebutton link='http://www.mxicoders.com/contact']